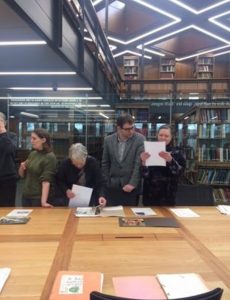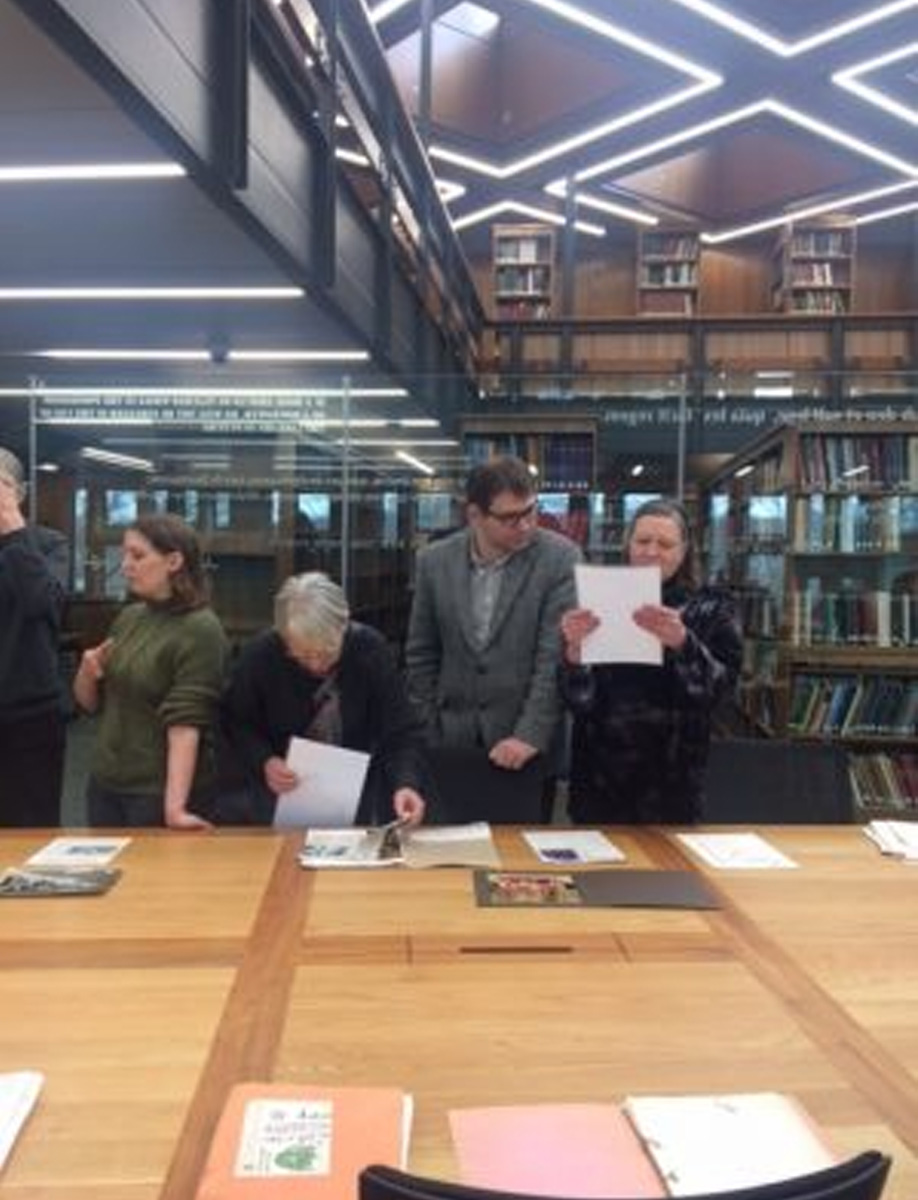 We are delighted to have acquired the Midgley Archive for Durham Special Collections.
What does the collection contain?
The archive chiefly includes files of notes and drafts in connection with her philosophical work, plus published articles, events and broadcast interviews. There are also photographs and other records relating to members of the Scrutton and Hay families, notably Thomas Edward Scrutton, judge (1856-1934), and some of Mary's personal correspondence, notably with her husband Geoff.
The collection also contains papers of Geoff Midgley, chiefly his notebooks on logic, together with manuscript and typescript notes for lectures, and manuscripts of a number of essays. A small number of personal papers and notes on computing and electronics also survive.
Find out more in the catalogue entry here.
How can I visit?
The archive is open to anyone needing to consult the collections once they have registered with us. Registration here involves completing a form, providing proofs of identity and agreeing to abide by the Library's rules (please contact the archive if you require further information on this) or visit their webpages.
Who is Mary Midgley?
Mary Midgley (née Scrutton) was born in Dulwich, London in 1919 where her father (Ted Scrutton) was a curate, before moving to Cambridge (1920), Greenford (1924) and Kingston (ca.1934). She was educated at Downe House School near Newbury (1932-1937) and Somerville College, Oxford (1938-1942, Classics), before working at the Ministry of Production, Downe House School, Bedford School and with Gilbert Murray at Oxford. In 1947, she began a D.Phil., working on Plotinus, before moving to Reading University as a lecturer in 1949. In 1950, she married Geoff Midgley and moved to Newcastle. She then worked full-time bringing up her family, before working at Newcastle University as a part-time lecturer from ca.1964, and full-time from ca.1970 until her retirement in 1980. In 1995, she received an honorary D.Litt. from Durham University, and an honorary DCL from Newcastle University in 2008.
Mary took part in radio broadcasts from 1943, chiefly for the BBC Third Programme (later Radio 3), and mainly reviewing books. From the 1950s, she took part in other broadcast discussions, and wrote articles for The Listener and The Twentieth Century, and book reviews for New Statesman. In the 1970s, she wrote her first articles for Philosophy, and published her first book (Beast and Man). Her other books were published over the next 35 years (see bibliography), chiefly following her retirement from Newcastle University, including her autobiography in 2005 (The Owl of Minerva).