This Autumn, in collaboration with Growing Ushaw Moor, one of our collaborators – Durham doctoral student Amber Donovan – will be running an activity trail as part of the Being Human Festival.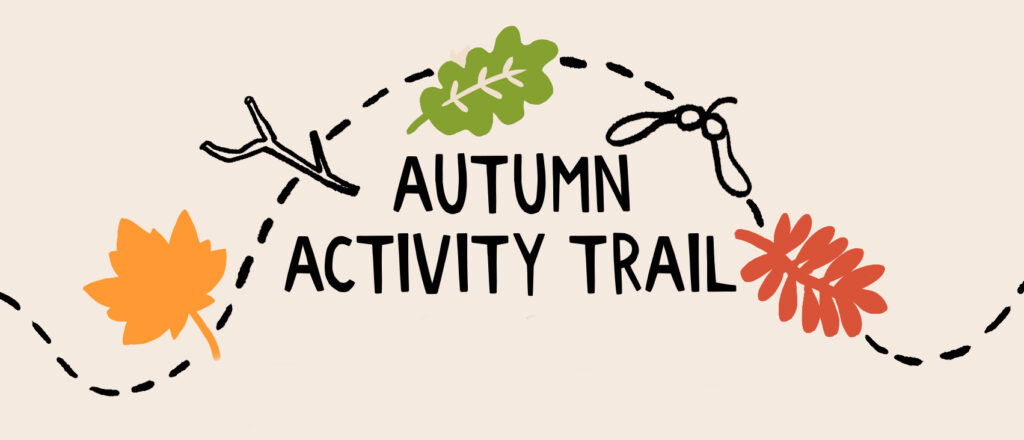 So what's happening?
Three weekends of autumnal family fun in Ushaw Moor. Each weekend has a specific focus to explore the natural surroundings inspired by Midgley's philosophy:
25th & 26th* September, Harvest
23rd* & 24th October, Craft
20th* & 21st November, Story
* facilitated activities on these days, otherwise self guided worksheets available.
Amber has been working with our designer Sally Pilkington to create activity sheets for the autumn activity trail. Participants can join us to complete the activity trail during the weekends by heading to Ushaw Moor Community Garden and following the route marked on their activity sheet.
Each month explores a different theme – Harvest, Craft, and Story – and there will be different activities to reflect this. All participants will also have the chance to win a creative competition by creating something which shows what nature means to them.
And how does this relate to Philosophy?
Amber's main interest is in Environmental Philosophy and her doctoral thesis explores Midgley's claim that the seeing the world as 'Gaia' – as a living organism – can help to combat the climate crisis. Visit Amber's profile page for more information about her research.
The Autumn Activity Trail then, is an attempt to share the insights of Gaia theory – e.g., the interconnectedness and interdependence of life on earth – by showing rather than telling. Each activity is a mini-experience designed to draw attention to aspects of the natural world.
For example, one activity asks participants to estimate how many of the blackberries they saw were ripe and ready to harvest. Whilst the activity is straightforward, what is involved in completing it is significant. In the process of answering this question, participants will attend to the abundance of blackberries that grow wild and to see these not just as brambles or weeds but as food, as a tasty gift from nature! The moral significance of attention –  insofar as how we direct it will impact our experience and hence our actions – is something that Murdoch emphasises often in her work. Thus the philosophical underpinnings of this event can be seen to stem not just from Midgley's work but also Murdoch's.
Amber hopes that the creative competition will create space for a two-way dialogue about the value of nature. She hopes that the responses will shed light on how local families conceive of their relationship to the natural world and that this in turn will help shape her research.
What is the Being Human Festival?
The UK's only national festival of the humanities, running from the 11-20 November 2021. A national forum for public engagement, the festival highlights the ways in which the humanities can inspire and enrich our everyday lives. Importantly, the festival strives to create two-way dialogue between researchers and their audiences such that the festival is not just about sharing humanities findings, but rather co-creating with festival goers.
Amber was struck by how the festival's philosophy fit with Mary Midgley's own views, in particular, her idea that philosophy is needed by everyone. She was thus thrilled to receive one of the festival's small event grants.