Saturday 25th September, 3-9pm.
The Quakerhouse, Mechanics Yard, Darlington.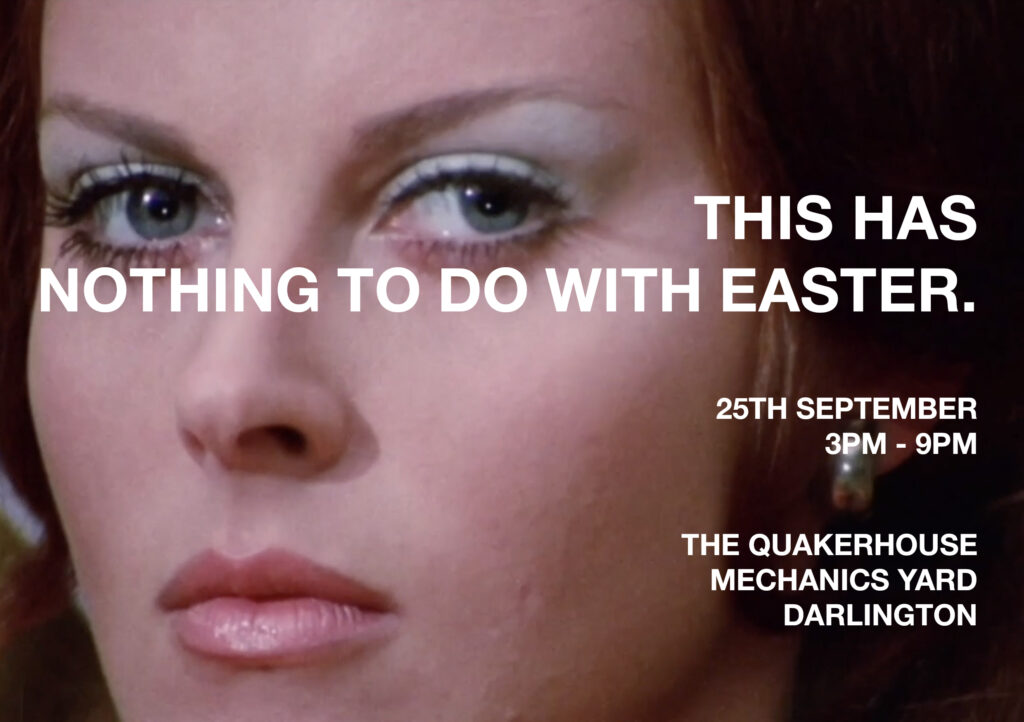 We are delighted to announce this screening event of Carol Sommer's work This Has Nothing To Do With Easter. A film about female subjectivity through the lesnes of Iris Murdoch, women in film, Instagram, and the lockdowns.
This is a free event open to all.
Carol is a Visual Artist based in the North of England. Carol is a Women In Parenthesis research associate, who was commissioned as part of Philosophy by Postcard. Follow Carol's research Cartography for Girls on Instagram.