Thursday 8th June  |  11am – 12pm  | St Aidan's College, Shincliffe & Bailey Rooms
Translating Iris Murdoch: The Fire and The Sun. A philosophical dialogue
'One might also ask the not uninteresting question whether Plato may not have been in some ways right to be so suspicious of art.' (The Fire and the Sun, p. 4)
In 2003, after finishing our translation of Iris Murdoch's The Sovereignty of Good into Dutch (Over God en het Goede, Amsterdam: Boom), we presented a (fictional) dialogue between Murdoch, John Bayley and two of their friends (Altorf & Willemsen, Amsterdam, 23 September 2003, unpublished). The form suggested itself: years of intensive and detailed engagement with the text had left us with several questions and problems. It was time for a conversation with the author. 
This year, on completing our Dutch translation of The Fire and the Sun: Why Plato Banished the Artists (first published 1977) we propose to do the same, this time through an interactive poster presentation, encouraging our audience to contribute to the conversation. Murdoch's essay on Plato and art invites dialogical reflections, not only on a historical question ('why did Plato banish the artists?'), but also on our daily lives, on matters of truth, opinion, falsehood and deception.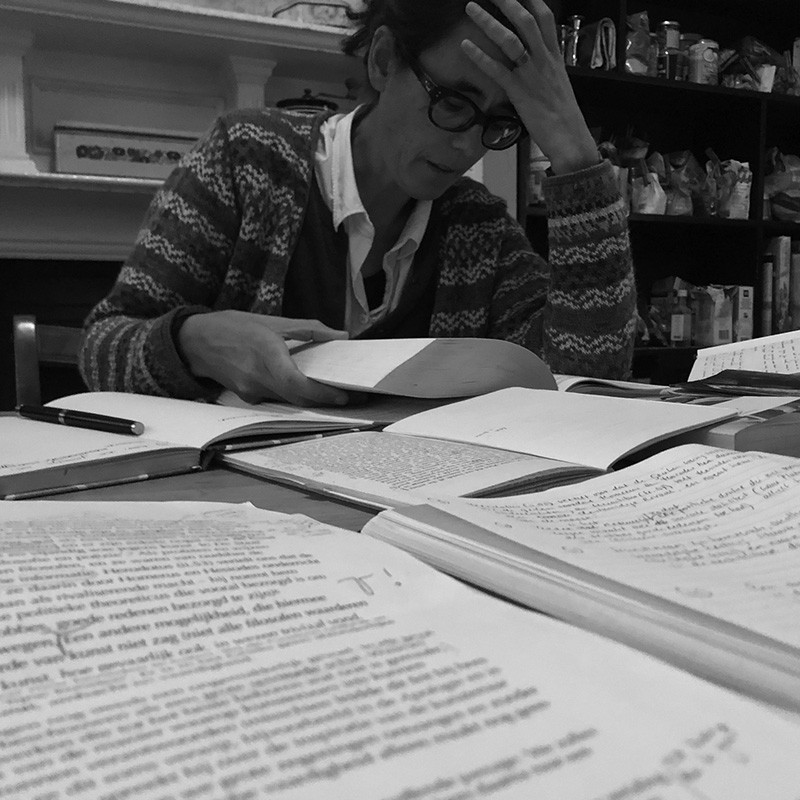 Hannah M. Altorf & Mariëtte Willemsen
Hannah M. Altorf is Research Fellow at the Iris Murdoch Research Centre, University of Chichester. She has written on the philosophical and literary works of Iris Murdoch and on different forms of philosophical dialogue. She is the author of Iris Murdoch and the Art of Imagining (Continuum 2008) and together with Mariëtte Willemsen she translated The Sovereignty of Good into Dutch (Boom 2003). More recent publications consider Murdoch's notion of love and women in the history of philosophy.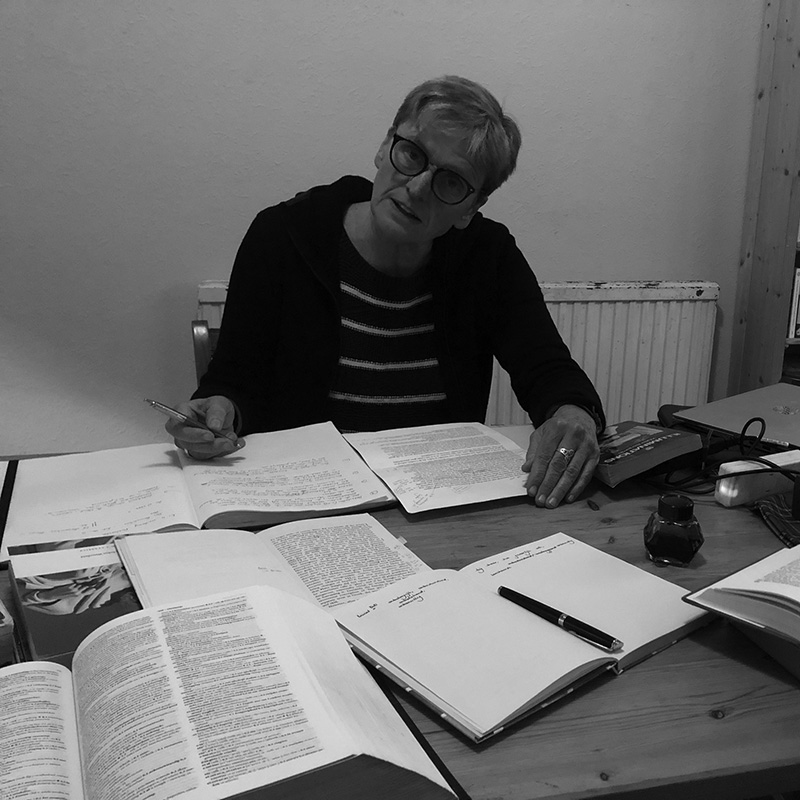 Mariëtte Willemsen is senior lecturer in Philosophy at Amsterdam University College. She teaches courses in Ethics, Comparative Philosophy, and The History of Philosophy, with a focus on Arthur Schopenhauer, Friedrich Nietzsche, Simone Weil, and Iris Murdoch. Together with Hannah Marije Altorf she translated Murdoch's The Sovereignty of Good into Dutch (Boom 2003). Her most recent publications look into connections between Schopenhauer and Murdoch, and Weil and Murdoch.
Teaching Project "The Quartet": Fostering Philosophical Discourse Among Students
For numerous reasons our current university culture tends to lack encouragement of philosophical discussions between students outside of regular class. This situation worsened during the Covid pandemic, which exacerbated a solitary university lifestyle. The teaching project "The Quartet" aims to revive philosophical discussion by offering four separate classes on one member of the Quartet each and later having all participants meet up for a comprehensive student conference where they can engage. In other words: A chance to experience the world of philosophical academia at its highest point.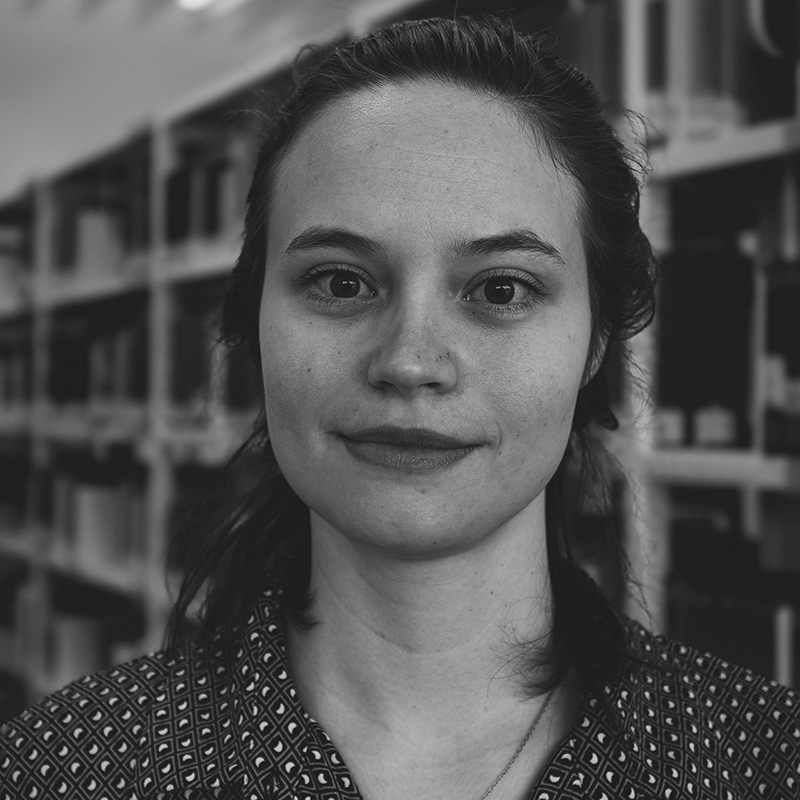 Heike Behnke & Student Quartet
Heike Behnke is currently writing her PhD thesis on the intersection between Philosophical Anthropology and Philosophy of Language at the CAU Kiel. While studying Philosophy, English and Literature in Kiel and Paris she initiated a student-organized Summer School in cooperation with the University of Vienna. From 2017 to 2019 she was editor-in-chief of the Zeitschrift für Kulturphilosophie (ZKPh). As a literary critic she also has a particular interest in the interplay between philosophy and literature.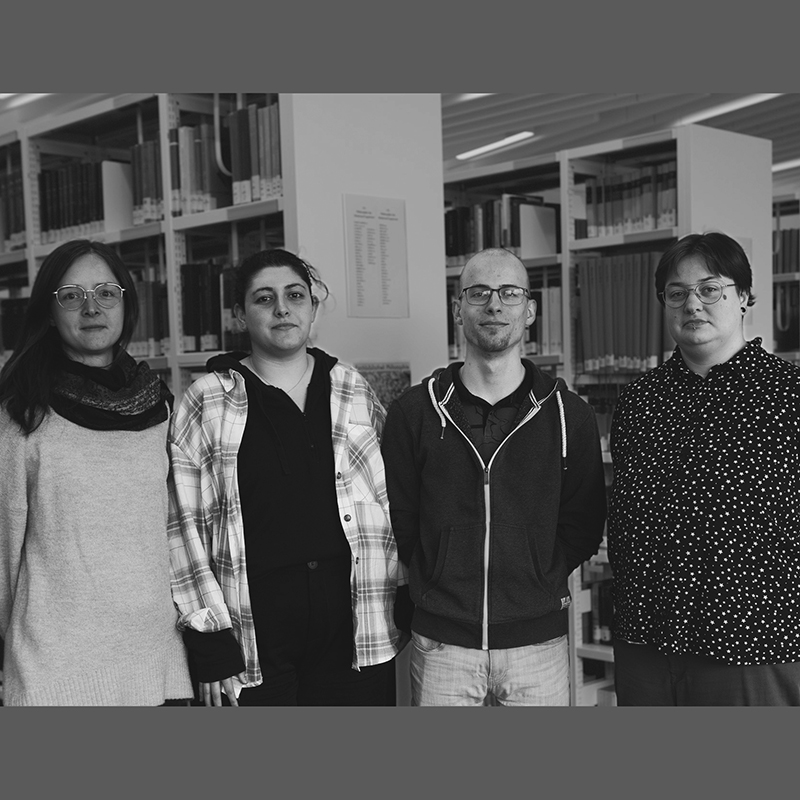 Markus Rohloff is an undergraduate at Christian-Albrechts-Universität zu Kiel where he studies Philosophy and German Literature and Language. He is part of the student organizational team of the teaching project "The Quartet" and while he has not yet fully settled in one particular branch of philosophy, he is very interested in the historical split of ethics into logical empiricism and metaphysical ethics.
Kübra Avanas is currently pursuing a master's degree in philosophy and Literary History at Christian-Albrechts-Universität zu Kiel with a particular interest in Theodor W. Adorno. She is also studying the life and work of Elizabeth Anscombe, showing a dedication to understanding the contributions of female philosophers in a male-dominated field.
Soian Grap is an undergraduate student of philosophy and sociology at Kiel University. They gained a BA in sociology and pedagogy as well. Their research interests focusses on subjectivization and social conceptualisations of identity, an intersectional perspective and furthermore discourse and post-structuralistic theories as well as structuralistic psychoanalysis.
Nina Riethmüller is pursuing a master's degree in philosophy, Italian language and literature at the Christian-Albrechts-Universität zu Kiel. She completed her undergraduate studies successfully with a focus on theoretical and political philosophy. Now she focuses on ethical issues such as the question of good. Therefore, Phillippa Foot's Aristotelian conception of the objective good and boundary questions about the meaning of life are of significant interest to her.
Exploration, plumbing, and our conceptual lives: Murdoch and Midgley on philosophy and its methods
The poster focuses on Iris Murdoch and Mary Midgley's understanding of conceptual method in philosophy and particularly in ethics.
First, the poster presents some elements of Murdoch's conception of philosophical reflection in ethics as an "imaginative exploration" (Murdoch 1956), and of Midgley's analogy between "philosophy and plumbing" (Midgley 1992). Some commonalities between their views will be shown, particularly regarding: the relationship between philosophy, science and literature; the idea of a form of "responsibility" in philosophical practice; the conceptual dimension of the method and objects of philosophy.
Then, their conceptions of philosophy – and of ethics in particular – will be interpreted as a key element of Midgley and Murdoch's critical opposition against non-cognitivist theories of metaethics in the 20th century. This conflict, it will be argued, can be actualized in contemporary philosophy by showing how their conception of philosophy as a conceptual enterprise differs from the current "conceptual engineering" paradigm that sees philosophy as a technical problem-solving exercise (Isaac et al. 2022).
Finally, I argue that Midgley and Murdoch shares a (Wittgenstenian) conception of philosophy as a therapeutic and transformative relationship to concepts, which engages the temperament and responsibility of philosophers in a way that is incompatible with current conceptual engineering approaches in ethics.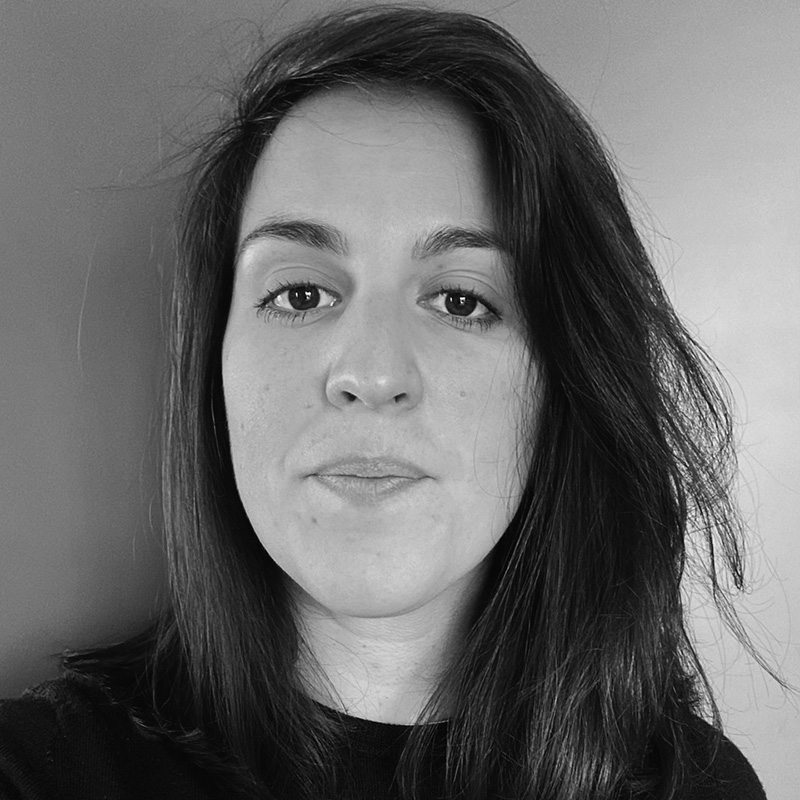 Miranda Boldrini
Miranda is a postdoctoral fellow at University Saint-Louis – Brussels, where she works in an interdisciplinary project on autonomy and disability, "AutonomiCap". She received her PhD in 2019 from University La Sapienza of Rome and University of Picardie in Amiens, with a thesis on Iris Murdoch's moral thought. She is currently completing a book in French titled "Iris Murdoch. A Realist Moral Epistemology" (Paris, Vrin). Miranda's research interests include disability, care ethics, philosophical methodology, Wittgensteinian ethics, moral perfectionism.
Iris Murdoch and the cinema
This poster will present Iris Murdoch's thinking about film in her essay on the Cinema from British Vogue in 1956. The poster will illustrate and explain Murdoch's ideas about film and demonstrate the links with contemporary film phenomenology. Using still images from the films Murdoch discusses, and linking them to ideas in current film phenomenological thinking, the poster will demonstrate that Murdoch was an early film phenomenologist, and that her understanding of the specific powers and abilities of cinema was both acutely observed and prescient.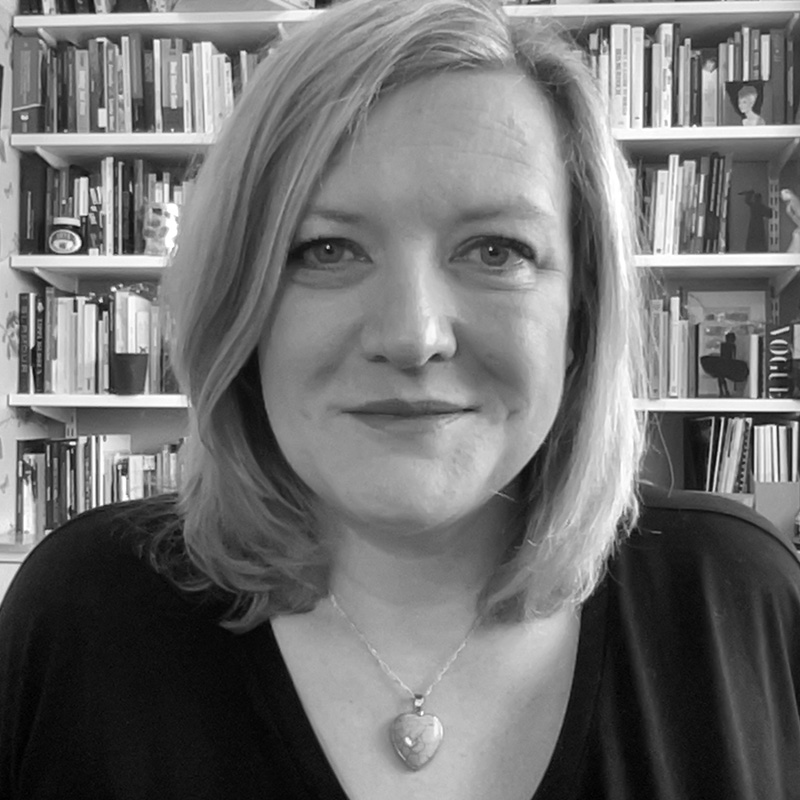 Lucy Bolton
Lucy Bolton is Reader in Film Studies at Queen Mary University of London, where she teaches and researches film and philosophy and film stardom. She is the author of Contemporary Cinema and the Philosophy of Iris Murdoch. (EUP, 2019), and Film and Female Consciousness: Irigaray, Cinema, and Thinking Women (Palgrave 2011). Lucy contributed the chapter on 'Murdoch and Feminism' to The Murdochian Mind (Routledge, 2022).
The influence of Iris Murdoch in the flourishing of a new contemporary ordinary ethics
My doctoral research aims to explore the influence of Iris Murdoch in the flourishing of a new contemporary ordinary ethics, embracing both the concepts of attention to language, as a profound ground of moral expressivity, and the one of ordinary life. Before the development of the ethics of care, Murdoch's ethics, as it emerges in the 1940s-1950s in Oxford, shows how attention is at the root of ethics – "loving attention" being part, in Murdoch's "Plato-Weilian" vision, of the ethical meaning of care, something close to the utmost virtue of good. What I mean by attention to language refers to an approach that is both literary and philosophical. From her first writings, in a perspective that joins the conceptual approach in ethics and the moral perfectionism, Murdoch intuits that moral thought takes place within language. If language occurs as a moral vector, then life is steeped in morality, and so is literature. In this regard, Murdoch's work influences the research that aims to highlight the significance of literature for moral life; a literature that defines a new form of attention to ordinary life as a meaningful experience that reforms the nature of moral thought.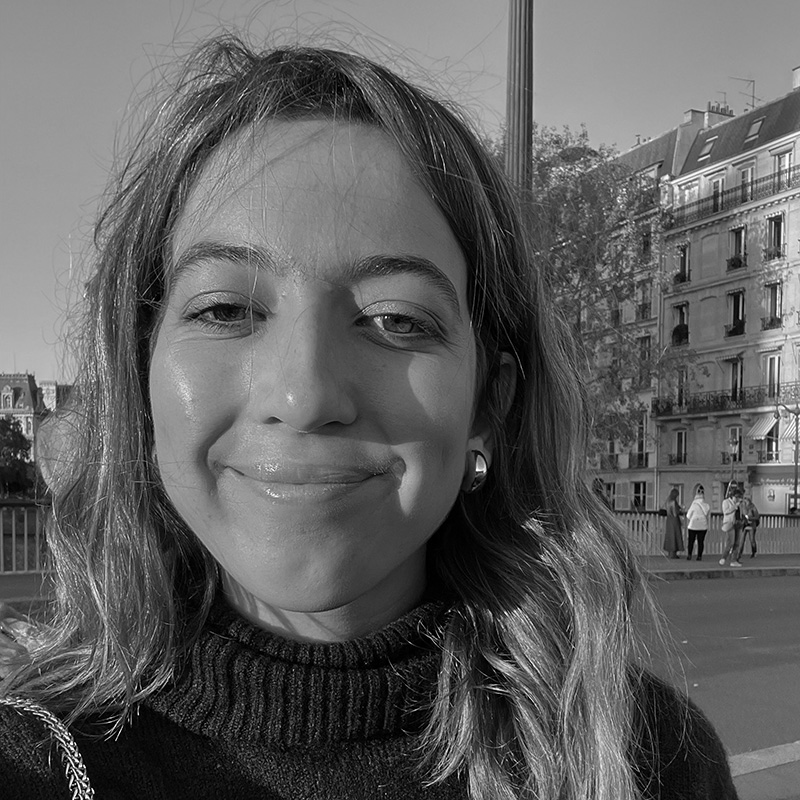 Camille Braune
Ph.D Candidate in Philosophy at Paris 1 Panthéon-Sorbonne University, I work on the possibility of a new ethics of attention to language from the work of Iris Murdoch. My research is part of Franco-British studies on Murdoch to date, in a common literary, philosophical, and ethical movement. In this regard, I have been awarded two British fellowships: the Barbara Stevens Heusel Research Fund for Early-Career Scholars and the "Monthly Scholarship" from the Maison Française of Oxford.
Anscombe and Foot on the link between virtue and happiness
Anscombe famously stated that "an explanation is required how an unjust man is a bad man" (1958: 4). Foot also famously questioned whether one has reason to act as morality requires (1972). In the end, both agreed that an Aristotelian virtue ethics could provide the answer. But do both agree on why an Aristotelian virtue ethics could provide the answer?
At issue is how we should understand the link between virtue and happiness. Foot relies on the notion of Aristotelian necessities, which she actually takes from Anscombe. Aristotelian necessities, being intimately related to the teleology of the species, are objectively grounded, but they do not depend on some external justification. This is how we should understand virtues: given the natural and social characteristics that define our species, virtues are necessary for the pursuit of a fulfilling life.
But is this the explanation that Anscombe was looking for, as to 'how an unjust man is a bad man'? In this paper, I will argue that for Anscombe to be virtuous is already to occupy a certain normative standpoint, so reading Aristotle won't provide modern readers with a i) a naturalistic foundation for ethics, nor with ii) a rational/instrumental proof valid to all human beings qua human beings.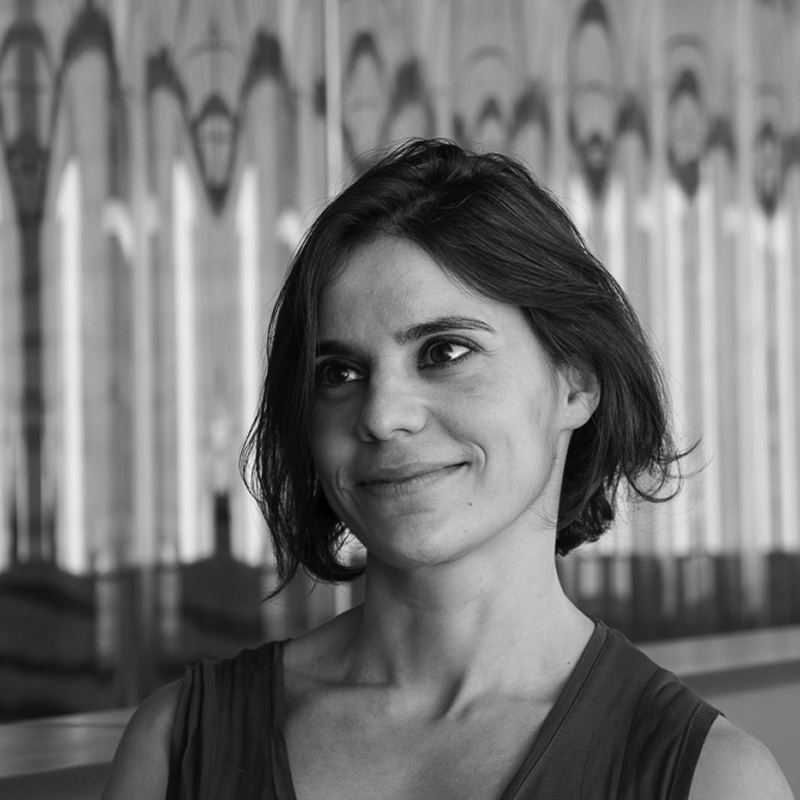 Susanna Cadilha
Susana Cadilha is a post-doctoral research fellow at IFILNOVA – NOVA University of Lisbon, where she coordinates its Ethics and Political Philosophy Laboratory and lectures on Ethics. Previously she held a FCT scholarship and was Visiting Researcher at the National Institute of Environmental Health Sciences (North Carolina),where was trained in bioethics. She is the author/editor of books and articles mainly on ethics and metaethics, published in journals such as Disputatio, History and Philosophy of the Life Sciences, European Journal of Pragmatism and American Philosophy.
The poetic relation between the thought of Iris Murdoch and María Zambrano
Two different philosophers, two different styles of reflection with points in common that create mirror games between them. United by the critique of the modern representation of the subject, the Spanish philosopher María Zambrano and Iris Murdoch, share an accumulation of central ideas in their thought that provoke a research proposal on the poetic relationship that exists between them. The purpose of this work is to trace a constellation between their thought by joining some of the most luminous points of their philosophy such as attention, poetry, mysticism and love. Both feel the need to reach a dispossessed contemplation in philosophy, out of the violent tradition and closer to poetry, trying to find the transcendent in the immanent through the vital experience in an intimate study of the interiority of the human being.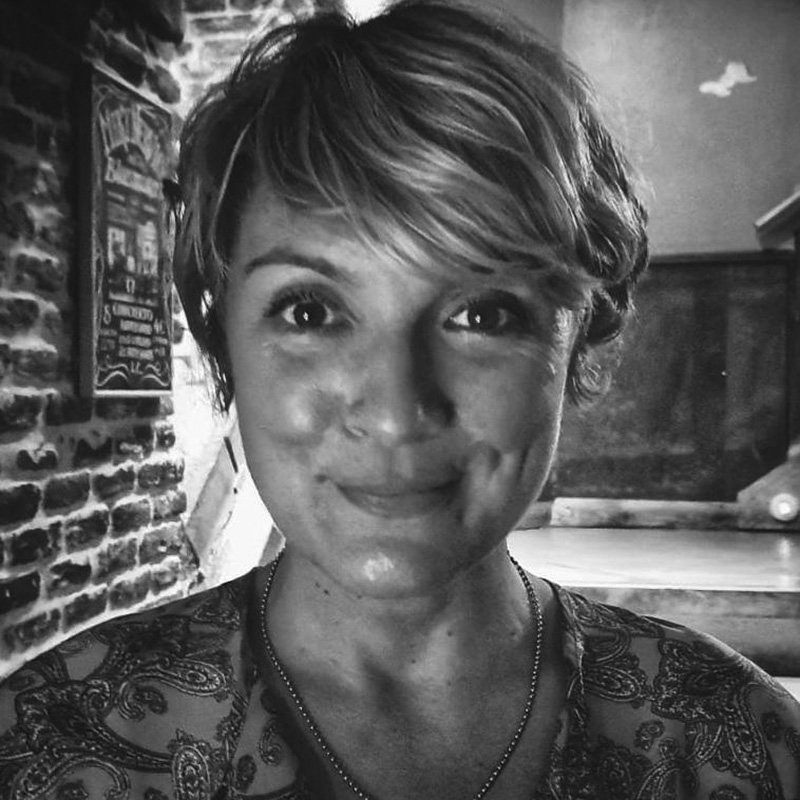 Mercedes Carrillo
Graduate in Clinical Psychology, with a Master in Epistemology of Sciences and Master in Practical and Theoretical Philosophy. Predoctoral researcher at the Complutense University of Madrid. Member of the working team of the Research Project: Institution and Constitution of Individuality and member of the Teaching Innovation Project of the Complutense University: Philosophy and Humor. Scriptwriter, poet and composer, she has worked on creativity from many perspectives.
Against Unreality: Simone Weil's Concepts of Attention and Malheur in Iris Murdoch and Elsa Morante
My PhD research focuses on the relationship between the Weilian concepts of attention and malheur in Iris Murdoch and Elsa Morante. After tracing back the role played by Weil in both authors' lives and works, I closely read Murdoch's and Morante's annotations on their own copies of Weil's Cahiers and I explore their own interpretations of Weil's fundamental concepts, in particular the relationship between attention and malheur and their place within these authors' ideas of the role of the writer. Through the lens of Murdoch's philosophical writings, I analyse some Weilian features of Morante's novels that help define their 'mystical realism' based on attention and malheur. Finally, while trying to question the criticism of masochism and misogyny levelled against these authors, I present a certain idea of happiness that results from their views through the analysis of Murdoch's radio-opera The One Alone and Morante's La Canzone degli F.P. e degli I.M.. I argue that studying Morante through Murdoch, and Murdoch through Morante against the background of Weil's philosophy, helps us reconsider the ethics of attention and the place of literature as a mystical milieu where 'a battle for civilisation and justice' (Existentialists and Mystics, 241) against unreality can be fought.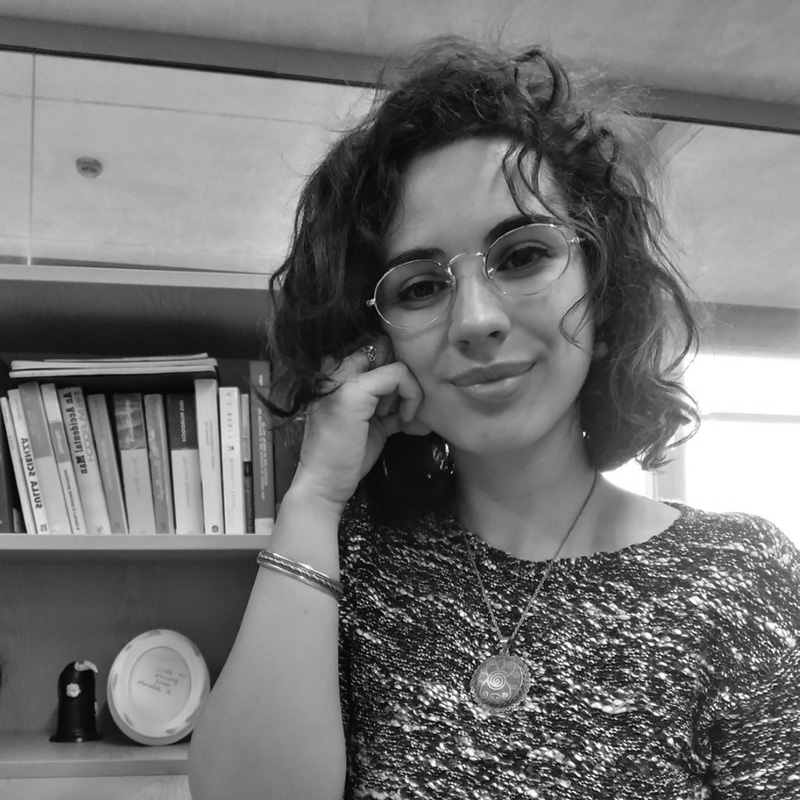 Michela Dianetti
Michela Dianetti is an IRC-funded PhD candidate in the Department of Italian Studies at the University of Galway, Ireland. Her research looks at Simone Weil's concepts of attention and malheur in Iris Murdoch and Elsa Morante. She is the correspondent for Italy and Ireland for the American E-Journal Attention affiliated with the American Weil Society. In 2022, she presented at various conferences and was awarded the Barbara Stevens Heusel Research Fund Fellowship for Early-Career Scholars.
Rethought: A-Level Philosophy under the Wartime Quartet
The contributions of the Wartime Quartet to twentieth century philosophy have long been overlooked in A-Level syllabi in favour of the mainstream analytic (linguistic) philosophy and logical positivism championed by the quartet's male contemporaries, Hare and Ayer. More broadly, the standard curriculum advances through an exclusively male canon, promoting detached forms of philosophising centred on Rational Man as decision-maker.
The Quartet's resistance to this 'modern moral philosophy,' sundering the individual from his social context and the human from environment, bears an alternate tale for twentieth century philosophy. Seeking instead to revive the ancient project of metaphysics – asking questions like 'Who are we? What is our nature?' – the quartet ensured philosophy could proceed as a centrally human activity.
Not only do standard curriculums only tell part of the story, but this under-trodden intellectual pathway opens an exciting opportunity for students to renew philosophy in our time. My poster models a way of integrating the work of the Wartime Quartet into A-Level Philosophy, leveraging their insights to challenge and invigorate canonical framings of human nature, ethics, perception and environment.
I present each as a fiercely original philosopher in her own right, and their collective scholarship as forming parts of a coherent philosophical system seeking to 'bring philosophy back to life.' (Wiseman and Mac Cumhaill, 2022)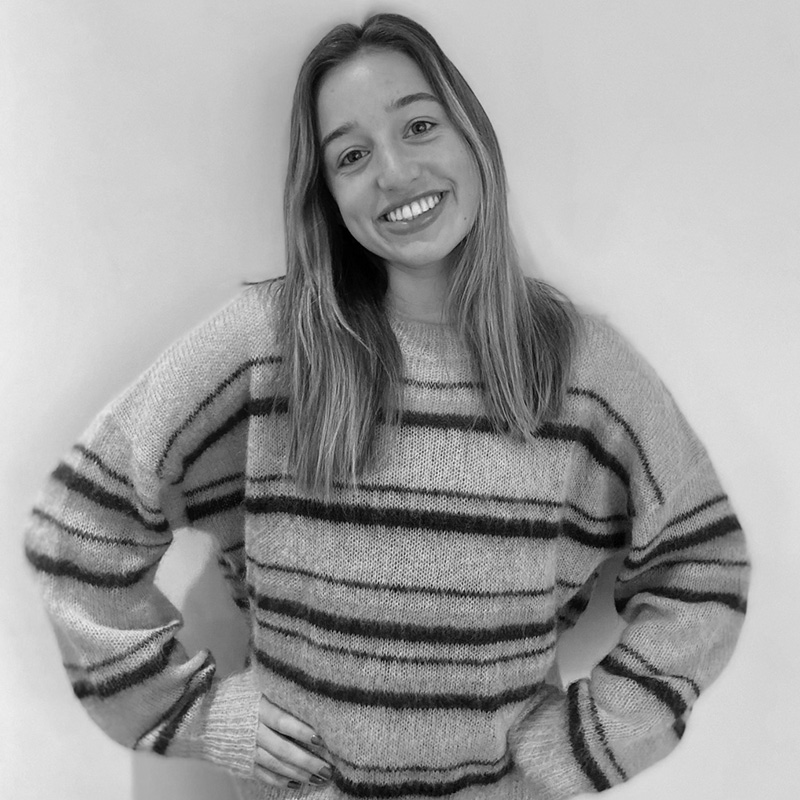 Amia Guha
Amia Guha is a 19-year-old student researching the Wartime Quartet under the supervision of Dr. Rachael Wiseman and Dr. Clare Mac Cumhaill. Recently graduated from Westminster School, she is writing a four-paper series advocating for the inclusion of each of these philosophers in the Philosophy A-Level and developing a series of granular how-to guides for teachers to link their scholarship topic by topic to existing curricula.
Mary Midgley and The Moral Community
This paper explores Midgley's pursuit of a notion of the self that recognises that it is our culture, our moral communities and our relationships that make us who we are. Midgley's notion of the self is that of a social, relational and embedded being and one deeply connected with other animals and the natural world. Recognizing ourselves as human beings, participants 'in moral context' and interconnected moral communities must be our starting point and our framework for navigating a range of ethical dilemmas. Like Midgley, I take issue with the term 'person' and argue that this separation of persons and non-persons, and the term itself, allows ethical debates to languor in the abstract; it creates morally dangerous exclusions and an 'us-and-them' mentality which has been perpetuated by various forms of concentric circle models of ethics. Midgley's notion of the self and her connected conception of 'the moral community', which is a 'mixed' moral community, is an essential framework, I will argue, for tackling ethical dilemmas such as abortion, but also animal and environmental ethics, indeed any community-ethical debate. Midgley offers an approach that will ensure we are expansive and imaginative in our vision and one that will attend to issues of marginalisation and one that takes context and relationships seriously.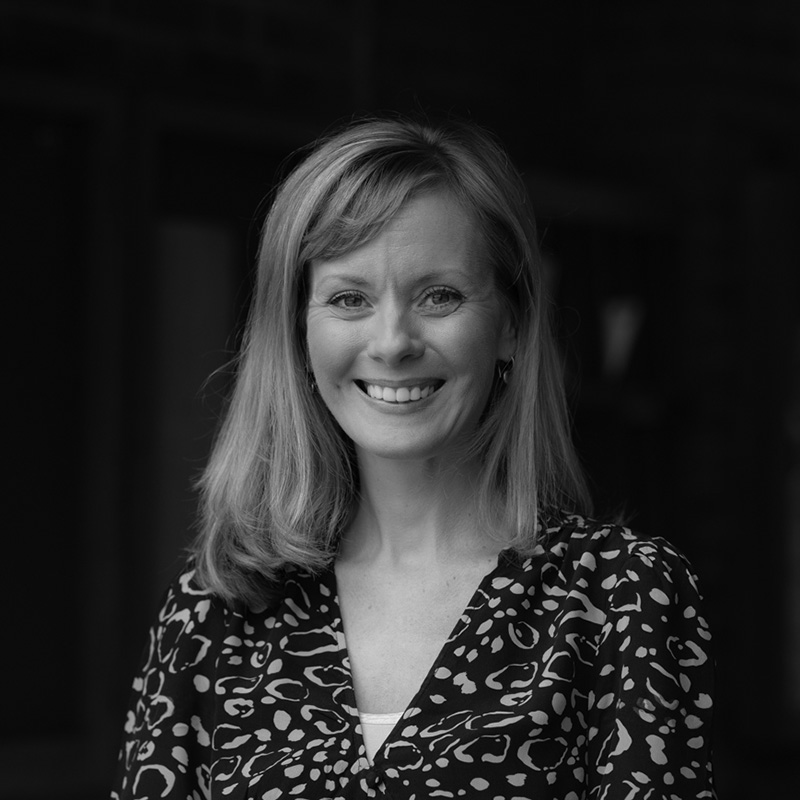 Elizabeth Mackintosh
Elizabeth Mackintosh is a lecturer and visiting research and knowledge exchange fellow at the University of Winchester where she is currently teaching a Bioethics course and recently ran an academic seminar series exploring eco-philosophy and the eco-apocalypse. She is also the Head of Philosophy and Theology at Winchester College and has been teaching in both the secondary independent sector and higher education for nearly 20 years.
The Newcastle Sessions: Conversations with Mary Midgley
"All my books, when I glance at them, seem terribly obvious [laughs]. At the time, I think, 'Well, this is too obvious to say,' but obvious things aren't said in an academic context." – Mary Midgley, Newcastle, 2012
Mary Midgley's remarkable career saw the publication of over 250 books, journal articles, pamphlets, and other materials, concluding with the publication of What Is Philosophy For? at age 99. This work was the last in a series of publications late in Midgley's career that underscored her reputation as a singular and influential thinker. The "Newcastle Sessions" – a series of visits and conversations between Greg McElwain and Midgley at her home in Newcastle from 2011-2018 – offers a window into this noteworthy period late in Midgley's career. McElwain presents an overview and some of the highlights from these sessions and forthcoming book, including Midgley's thoughts and concerns on life and the topics for which she is best-known.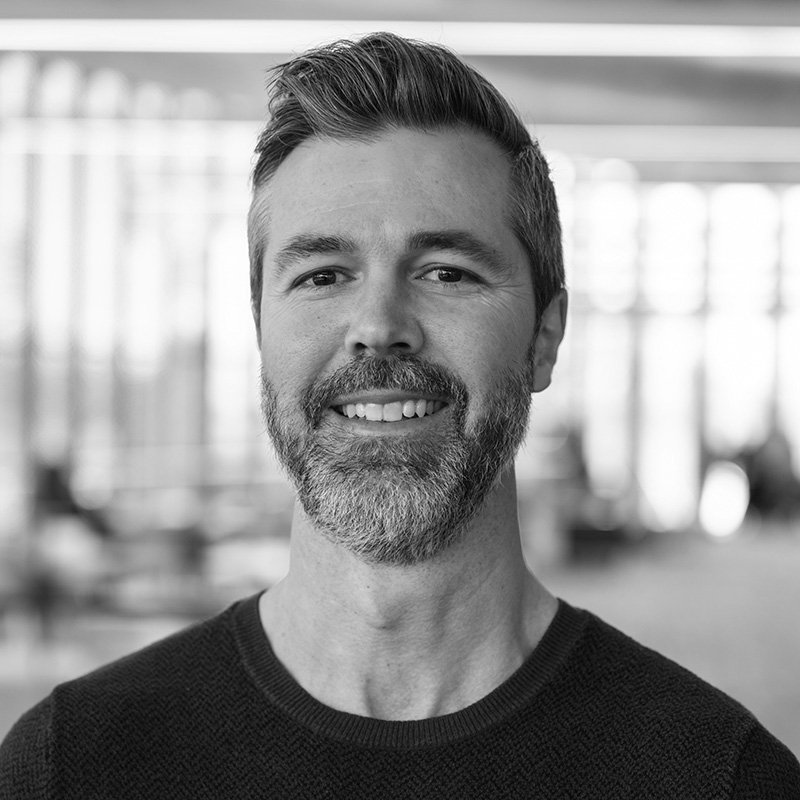 Gregory S. McElwain
Greg McElwain is Professor and Chair of Philosophy and Religious Studies at The College of Idaho, USA. His research focuses on the thought of Mary Midgley and the intersection of animal and environmental ethics. He is author of Mary Midgley: An Introduction (Bloomsbury, 2020) and is currently working on a book based on his interviews with Midgley from 2011-18.
Examining Murdochian Love: Why We Cannot Negate the Self
Engaging with the works of Iris Murdoch and Hans Georg Gadamer, this paper offers a reconfiguration of Murdoch's conception of love. While Murdoch emphasizes one ought to transcend the "fat relentless ego" to effectively recognize the other, the emphasis on dialogue in Gadamer's work demonstrates that the self cannot be fully relinquished when doing so. Murdoch maintains love is "the incredibly difficult realization that something other than oneself is real,"  and requires attention and tolerance to project a just and loving gaze. Murdoch's presentation of love presents us with the hermeneutical problem of how one comes to know the other in intersubjective relations. I posit an additional requirement for love is understanding, insofar that active engagement with the other is required to meaningfully recognize them. Understanding is obstructed by prejudice, or what Gadamer refers to as pre-reflective judgements that occur prior to deep familiarity with a particular subject. To combat this, one must engage in a dialectic of disclosure with the other to adjust their prejudice and better come to know them. When engaging in the dialectic of disclosure, however, the agent refers to their own interiority to adjust their understanding of the other. Though the agent is working to overcome egoism through engaging in the dialectic of disclosure to understand the other, they are not able to entirely relinquish the self, as they are required to refer to their inner lives to adjust their understanding of the other.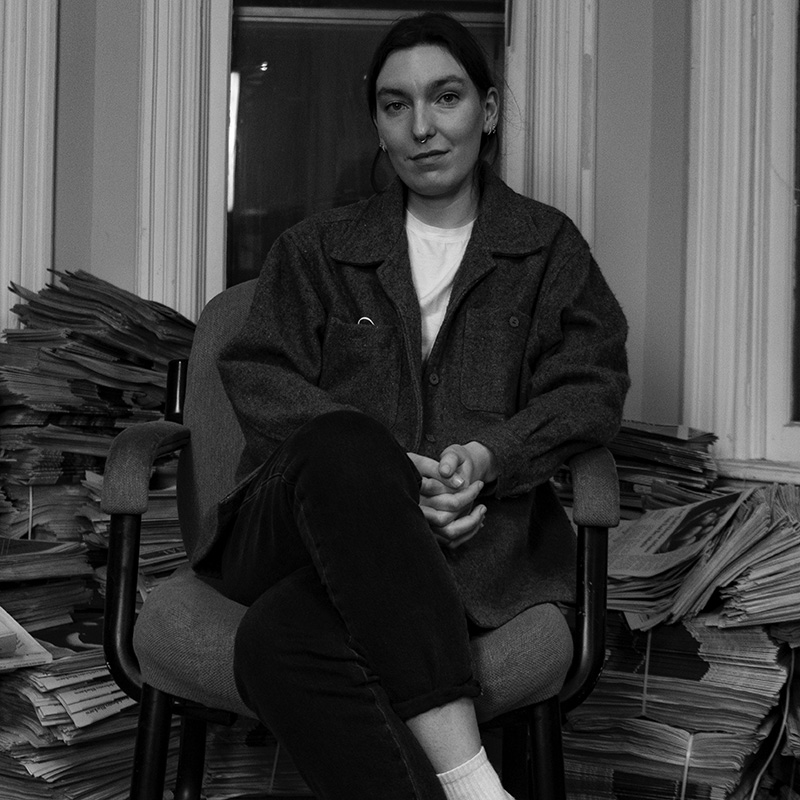 Cassidy McMackon
Cassidy is an MA candidate at Queen's University, where her research examines how stories told about abortion contributes to reproductive politics, and she is particularly interested in how literature and narrative informs moral views. Cassidy is also a journalist, and currently holds the position of Editor in Chief at The Queen's Journal. She is passionate about health, education and labour reporting, and she hopes to contribute public philosophy as part of her reporting in the future.
Confabulation, the 'relentless ego', and the development of virtue
Studies show that confabulation is prevalent. When we confabulate, we come up with a post-hoc justification for past behaviour of ours which doesn't capture what really brought that behaviour about and gets something wrong about the world. We are not aiming to deceive others, as we sincerely believe the account ourselves. But within this account we shape our actions into an ongoing narrative that we have of ourselves, which emphasises the positive traits that we perceive ourselves as having. The worry is that this sounds very much like Murdoch's ego-stroking, self-consoling fantasies. This suggests that confabulation, given its motivations, is surely a pernicious barrier to the development of virtue. However, I argue that a closer look at confabulation can diminish Murdoch's concerns about 'wallowing in ego-soothing fabrications'. The requirements to be more outward looking and unflinching when it comes to accepting difficult truths come into play in the aftermath of confabulation, when we face feedback from others on our confabulation and have the opportunity to think more explicitly and unflinchingly about the causes of our behaviour. Confabulation can actually be seen as an outward-facing phenomenon; we engage with the social world of reason-giving, rather than retreating within our self-consoling fantasies.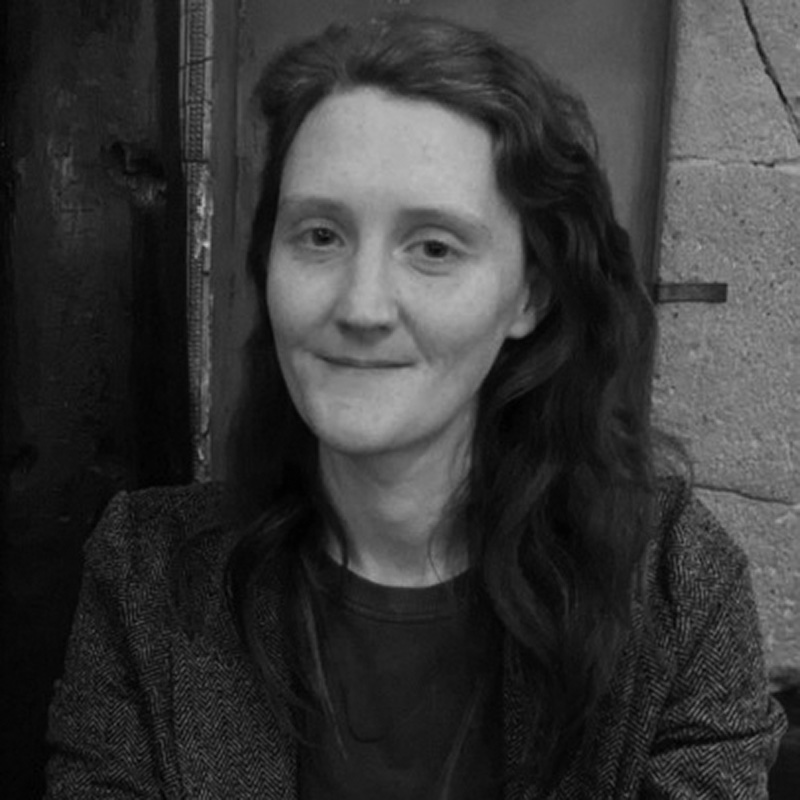 Kathleen Murphy-Hollies
I am a PhD student and teaching fellow in the Philosophy Department at the University of Birmingham. I work with Lisa Bortolotti, Quassim Cassam, and Iain Law. My thesis is about virtue and confabulation, as something which disrupts an agent's grasp of the reasons for their behaviour. I argue that ultimately, budding virtuous agents shouldn't aim to somehow never confabulate, but develop skills which preserve one's ability to act in line with one's values despite the prevalence of confabulation.
Dewey and Murdoch: moral growth via moral imagination
My poster illustrates the overlap between John Dewey's and Iris Murdoch's moral philosophy. I focus on the prominent place of moral 'growth (Dewey) and 'perfection' (Murdoch) and its dependence on moral imagination in the work of both thinkers. The aim is to show how Murdoch and Dewey, despite their different frameworks, are allies in the search for a realistic moral philosophy rooted in moral life.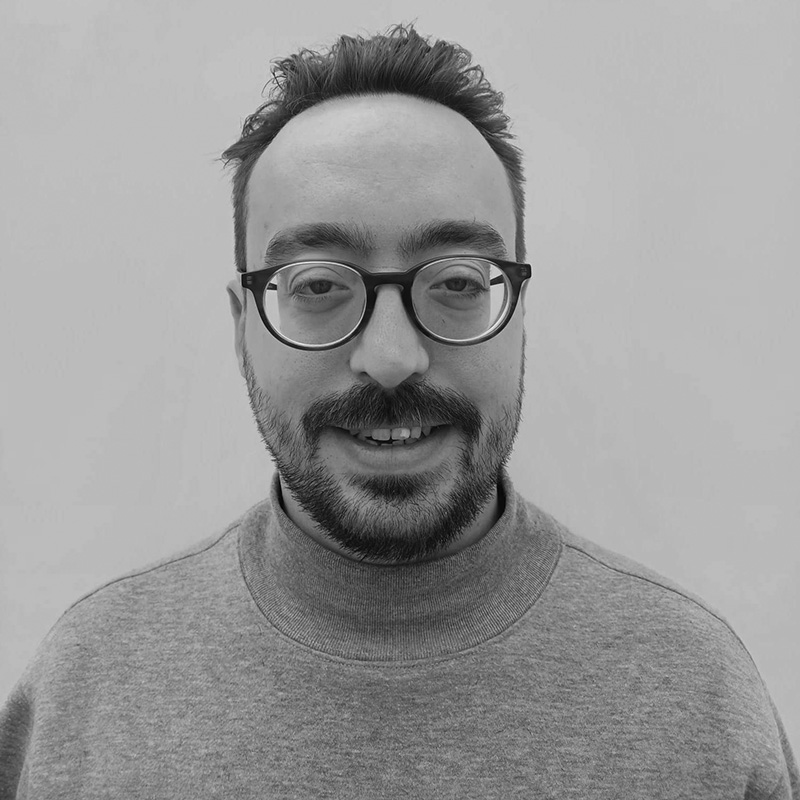 Yanni Ratajczyk
Yanni Ratajczyk is an FWO fellow at the department of philosophy at the University of Antwerp. He is currently working on his dissertation about moral creativity.
Anscombe on Faith and Justice
The von Wright and Wittgenstein Archives at the University of Helsinki contain correspondence between Elizabeth Anscombe and Georg Henrik von Wright over a number of years. I will quote from two of these letters by Anscombe, in which she discusses both her opposition to the use of atomic weapons at the end of World War II and her work on intention. My focus will be a passage in one letter which refers to her essay on Truman's degree. She emphasizes here her belief that the just live by faith. I want to look more closely at what she says in this letter and in the essay itself. This will involve discussing her thoughts on the relation between faith and justice. I will look at the nature of the faith she has in mind. Far from being a blind faith, it is one that calls for intellectual ingenuity. It works against what she calls hypnotism, freeing the mind from conventional wisdom to seek the real thing for itself. I will argue also, however, that she does not really believe that it is strictly necessary to have religious faith in order to be just.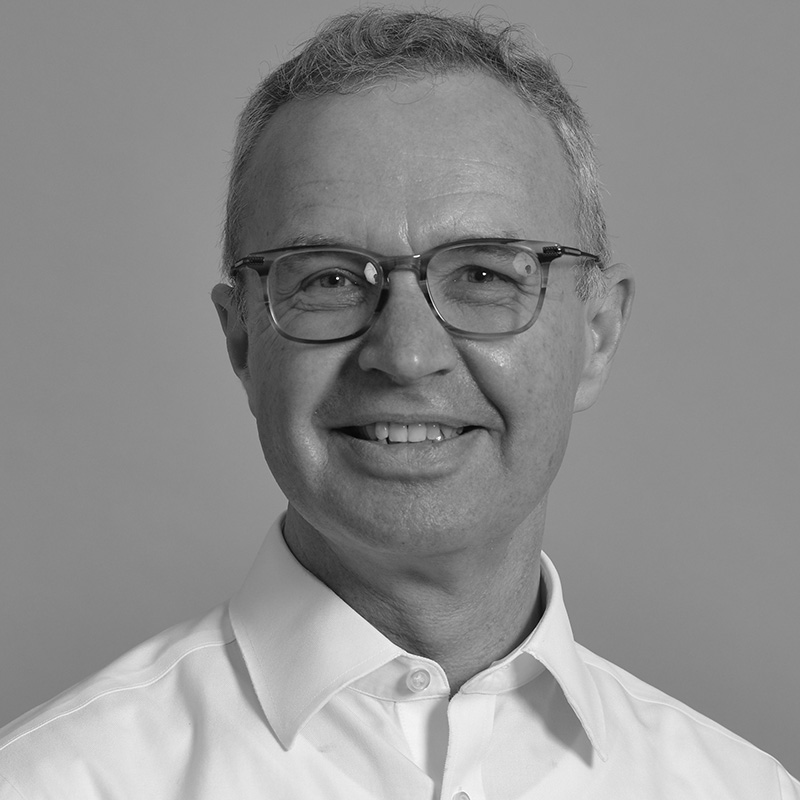 Duncan Richter
Duncan Richter teaches philosophy at the Virginia Military Institute in the United States. His most recent books are Wittgenstein's Tractatus: A Student's Edition and Anscombe's Moral Philosophy. He works mostly on Wittgenstein, Anscombe, and ethics.
Mary Midgley's Naturalism
Mary Midgley resists comprehensive placement into any meta-ethical framework. She is first and foremost and pluralist – never explicitly assigning her position to a school or thought or philosophical 'ism'. My poster tentatively prompts you to consider Midgley a kind of naturalist. I think Midgley's positive position is distinctively naturalistic in light of the role she accords to natural facts about living beings in defining the content of morality.  In Beast and Man (1978) Midgley argues that the good for any living creature, human or nonhuman, can be discovered in natural facts about their nature. In the human animal, these facts include: our use of language, myth and picture making, our capacity for empathy with other species, and our tendency to ask questions (among others).
There are also enlightening similarities between Midgley's naturalism and Philippa Foot's naturalism. If you are interested, come and ask me about my more ambitious contention – that Midgley can be placed into a contemporary programme known as Neo-Aristotelian Ethical Naturalism. This umbrella term covers various diverse figures including: Philippa Foot, Rosalind Hursthouse, Elisabeth Anscombe, Peter Geach and Alasdair MacIntyre.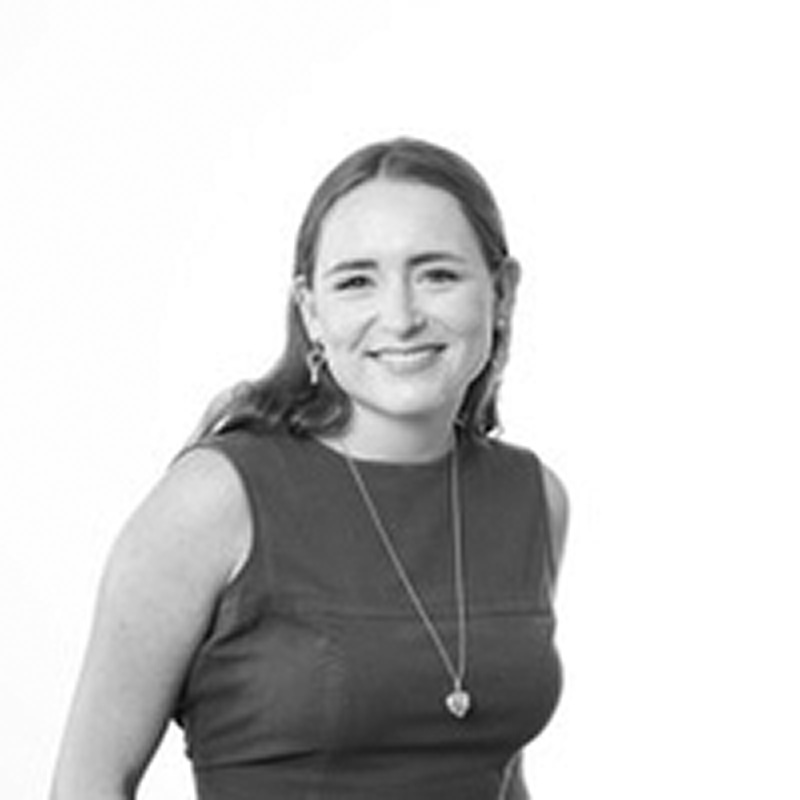 Ellie Robson
Ellie is in the final stages of her PhD at Birkbeck, University of London. Her PhD thesis focuses on the moral philosophy of Mary Midgley and argues that Midgley can be situated within the meta-ethical school known as Neo-Aristotelian Ethical Naturalism. Ellie's research interests also include: women in history of 20th century philosophy (Anscombe, Foot and Murdoch).
The Women in Parenthesis Podcast
In 2020, I worked with In Parenthesis to create a podcast about the Wartime Quartet. With help from Dr Liz McKinnell and Dr Robbie Moser, I wrote scripts, conducted interviews, and edited together several short episodes about the work of each of the four philosophers. A fifth series of episodes explores some of the overlap between the Quartet and broader questions about their philosophy. The podcast series can be found here: Podcasts
This project is an introduction to the Quartet and some of their important contributions to philosophy. More than that, the podcast is intended to be accessible to people with or without a philosophical background, in line with one of the common features of the Quartet—to bring "philosophy back to life" (MacCumhaill & Wiseman, 2022). I think that the tools and insights of philosophy and philosophical study should be more widely available in order to help people as they think through the problems of their everyday lives. Podcasting, much like radio in years past, is one way of sharing ideas and getting philosophy outside of the university.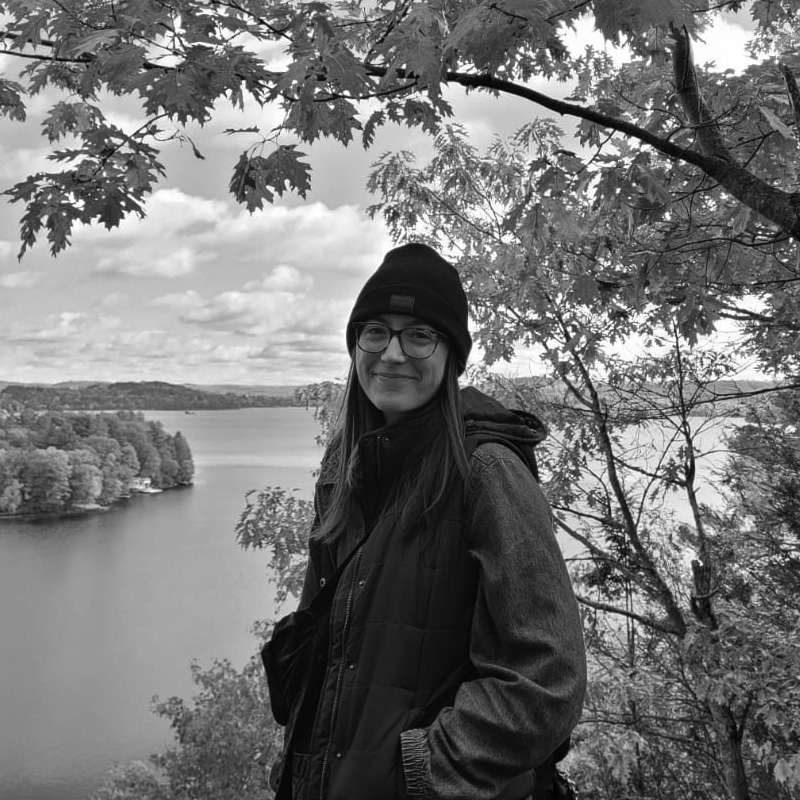 Amy Ward
Amy Ward is close to finishing her master's degree in philosophy at the University of Guelph in Ontario, Canada. Amy is an engaged student who is concerned about how philosophical thinking can help us live better. She has produced a few podcasts in an effort to make philosophy more accessible to the public. Amy's current project is focused on the moral attributes of attending.
Is Goodness Natural? A defence of moral non-naturalism by Iris Murdoch
In the field of metaethics, Iris Murdoch criticized the liberal tradition that sees the subject's choice, or desires, as the sole basis of moral judgement. She rejected the non-cognitivism that dominated the metaethics of her time : our moral judgements are cognitive, not conative, insofar as they derive from a metaphysical background that alone can make sense of the moral language we use. But what kind of metaphysics is required by such a metaethics? Murdoch will opt for a non-naturalistic metaphysics inspired by Platonism, which alone would be able to give an adequate account of the "sovereignty" of the Good. Indeed, if moral judgements are cognitive, how can they nevertheless claim to be normative? For Murdoch, it is only by showing the authority that the Good necessarily exercises that the challenge posed by liberalism can be met, but such authority can only belong to a non-natural Good analogous to a non-personal God, which is less an object of philosophical inquiry than of Wittgensteinian mysticism, and of Weilian attention.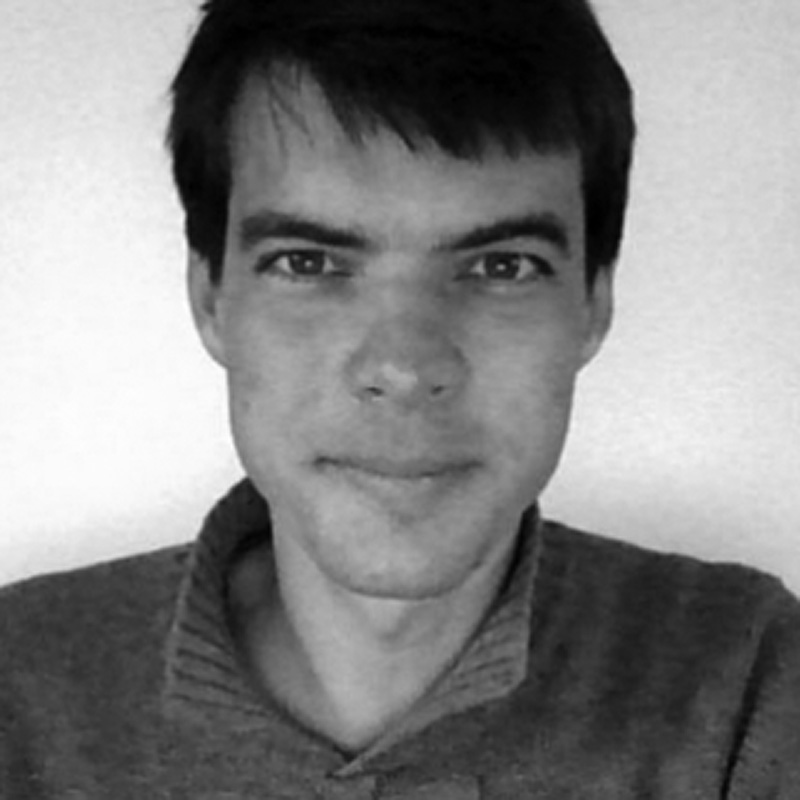 Jean-Gabriel You
Jean-Gabriel YOU studied music and philosophy and holds the « agrégation de philosophie ». He currently teaches in Limoges (France), and is also a tutor and corrector for the preparation of the agrégation of philosophy at the Centre National d'Éducation à Distance (CNED). After having worked on the musicology and moral philosophy of Vladimir Jankélévitch, his work currently focuses on contemporary metaethics and its epistemological and metaphysical implications.