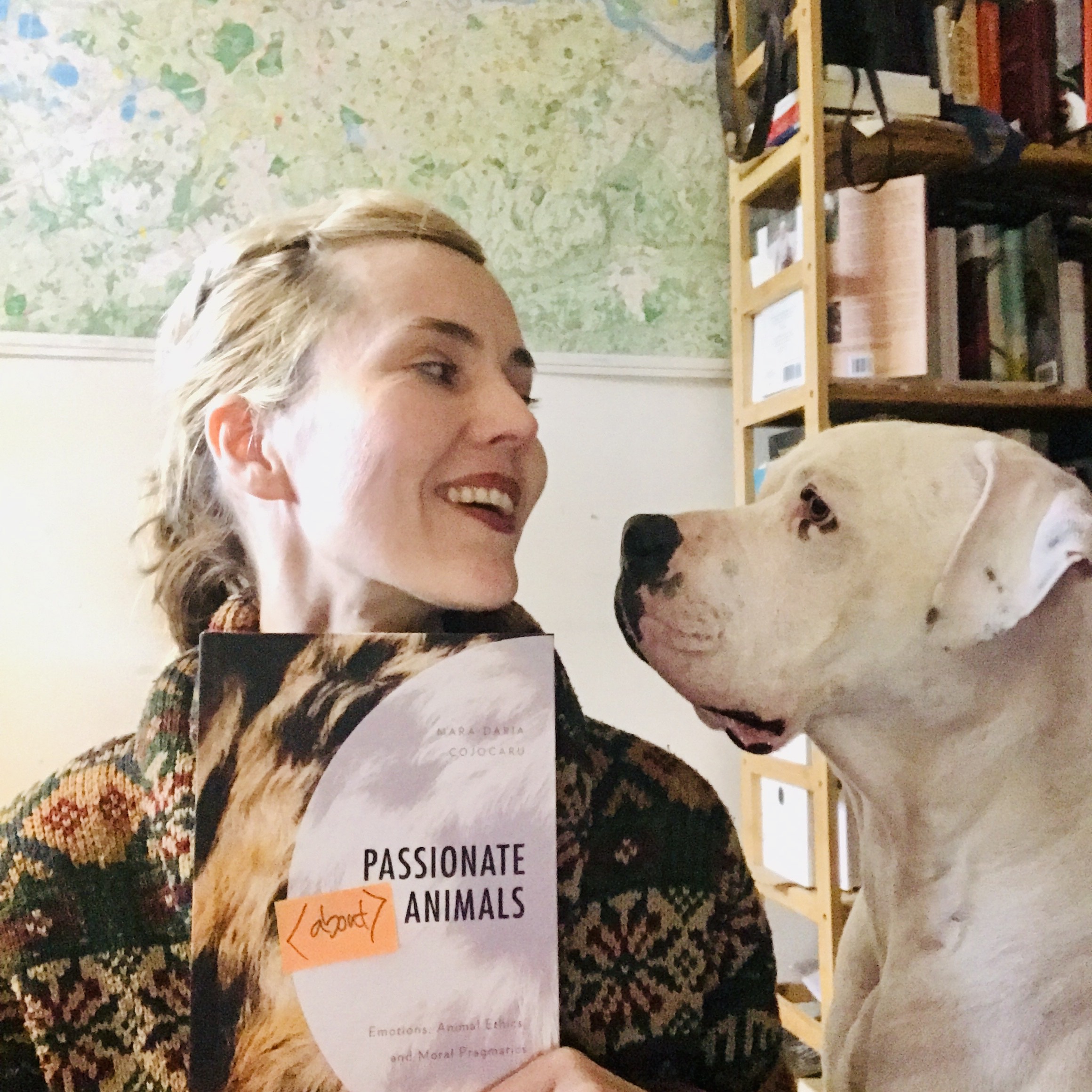 About this Book
Passionate Animals: Emotions, Animal Ethics, and Moral Pragmatics draws on the theoretical achievements made in ethics, political philosophy, and human-animal studies, addressing the problem that these advancements have not resulted in practical change toward significantly improved human-animal-relations. Mara-Daria Cojocaru argues that this gap between theory and action can close only if humans live up to the task of becoming passionate animals themselves – and passionate about animals as well. In the tradition of philosophical pragmatism and with reference to congenial thinkers like Mary Midgley, Cojocaru develops a moral pragmatics that highlights the role of emotions in moral and political life and focuses on the institutions necessary to make tangible progress on the problems posed by animal experimentation and factory farming.


"Hard-hitting yet lucid, lyrical yet well-argued, Passionate Animals: Emotions, Animal Ethics, and Moral Pragmatics is a superb example of philosophy that makes a difference. Mara-Daria Cojocaru wrestles with how we habitually think of and interact with the animal world and how we should go about changing these habits by renewing our understanding of what it means to be 'human.' In so doing, Cojocaru revives, renews, and adapts the best of the pragmatist and Aristotelian traditions by putting authentic self-reflection and rich philosophical conversation to work in addressing a salient and pressing moral problem with vigour, subtlety, and precision."
– Joshua Forstenzer, University of Sheffield
"Drawing on insights of the American pragmatists and Mary Midgley, Cojocaru provides an engaging and uncompromising analysis of animal ethics in political context. Passionate Animals is a must-read for those seeking philosophical clarity and real-world guidance on human-animal relations."
– Gregory S. McElwain, The College of Idaho
Mara-Daria Cojocaru is an independent scholar and a Women In Parenthesis Research Associate. Find out more here.