In Parenthesis has been hosting Cocoa Parties for women philosophers and students to read the work of the Quartet. We meet together for an hour or so: a group of women philosophers, including lecturers, readers, PhD students, research fellows, teaching fellows and a publishers, meeting over mugs of hot cocoa and brandy. We've invited special guests or timed our parties to coincide with visits from women we admire.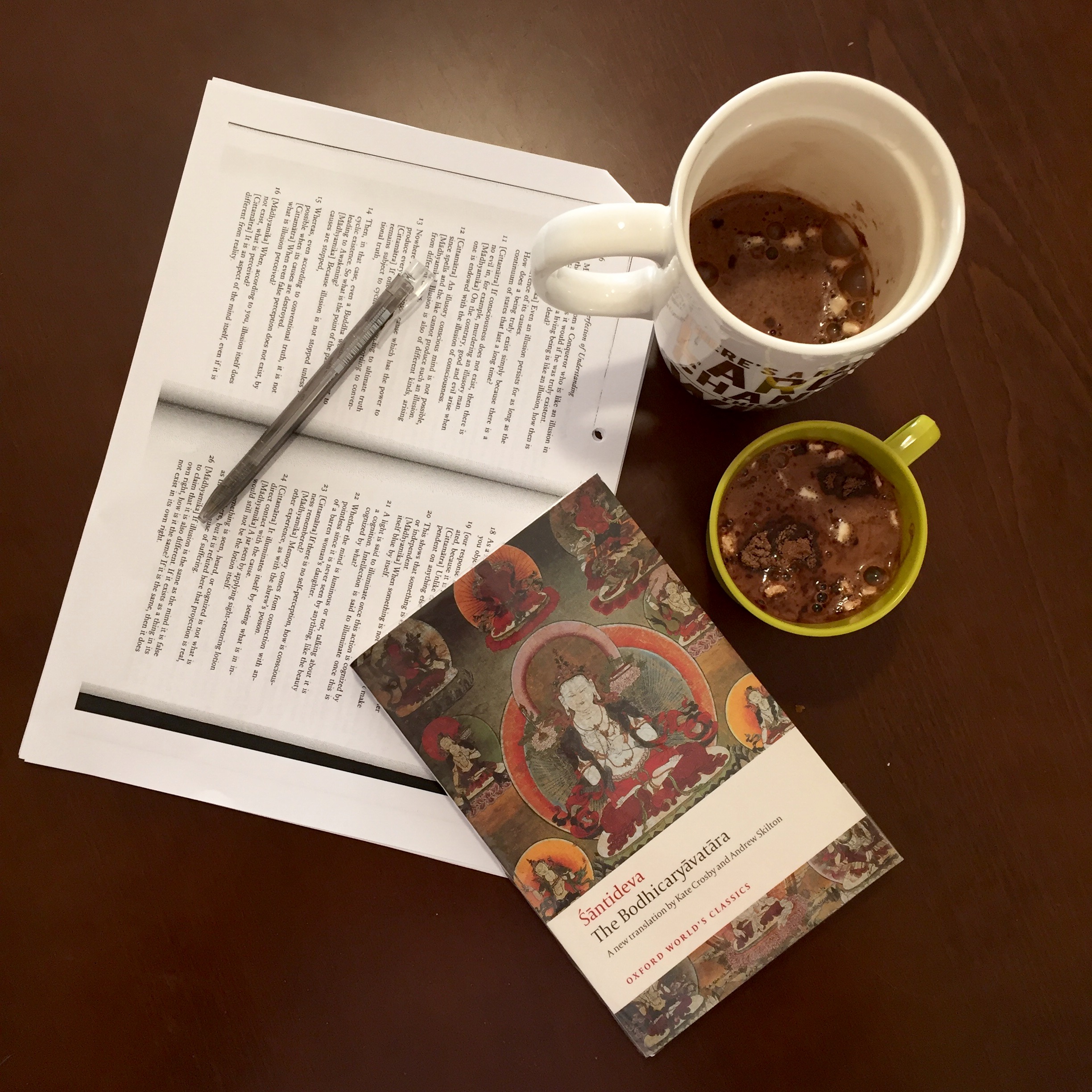 We are following the tradition of cocoa parties for young woman students in British Universities at times when women were not allowed to mix with men or leave their colleges without chaperones. These parties afforded young women an opportunity to socialise but also to talk about their university work. One of the aims of the In Parenthesis project is to find out more about women's colleges and the role they played in young women's university life, particularly in the context of women studying philosophy at Oxford during wartime. These all-women's spaces were significant for sharing ideas and creating a philosophical community outside of the formal classroom.
Get in touch and let us know if you host your own!