The materials below aim to make the philosophy of the Quartet available to undergraduate and graduate students. Please let us know if you find them useful and share your projects with us via Twitter (@parenthesis_in). We'd love to hear your ideas for any further resources or projects.
Internships
Are you interested in working with us? Do you have ideas for a project or a piece of writing? If so, we'd love to hear from you. (Please note, we do not currently have funding available for interns but we can support any funding applications you make via your institution).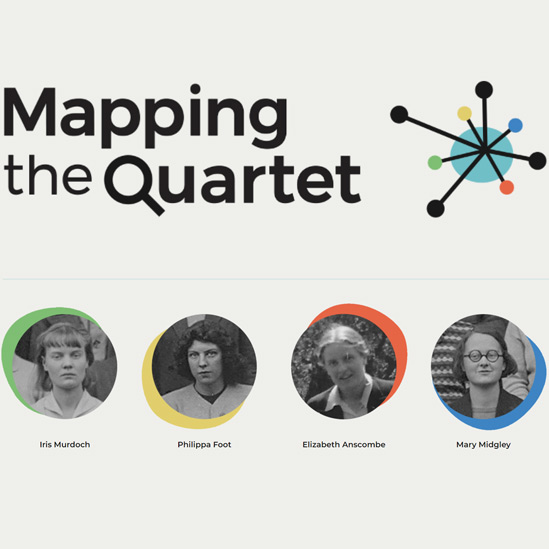 Mapping the Quartet
Mapping the Quartet charts the early lives of Elizabeth Anscombe, Philippa Foot, Mary Midgley and Iris Murdoch. You can explore historical maps of Oxford, Cambridge and London to learn about their lives together and join the network to connect with others. We hope this will foster new links and insight, facilitate sharing of expertise, and promote intergenerational philosophical collaboration.
Visit the website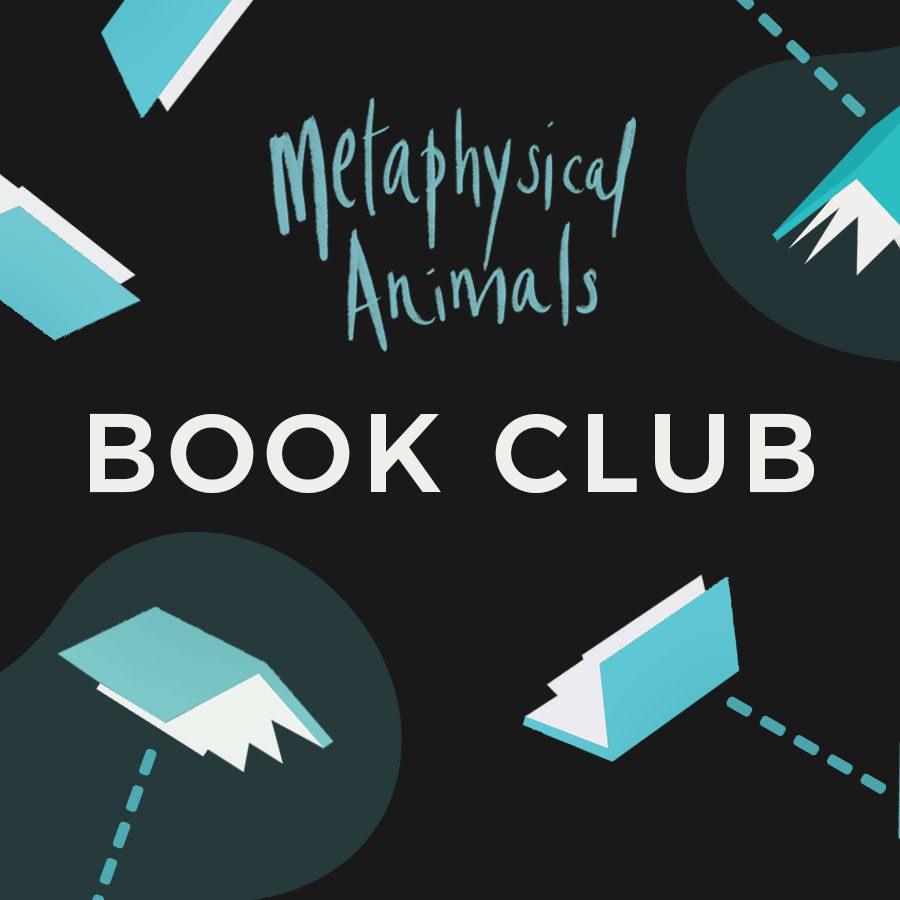 Metaphysical Animals Book Group
The Metaphysical Animals Book Club guides you through the chapters of our book with philosophical and thought provoking questions, designed to enrich discussions and spark ideas. Appropriate for existing book clubs, groups of friends & students, and everyone who wants to engage more deeply with the book.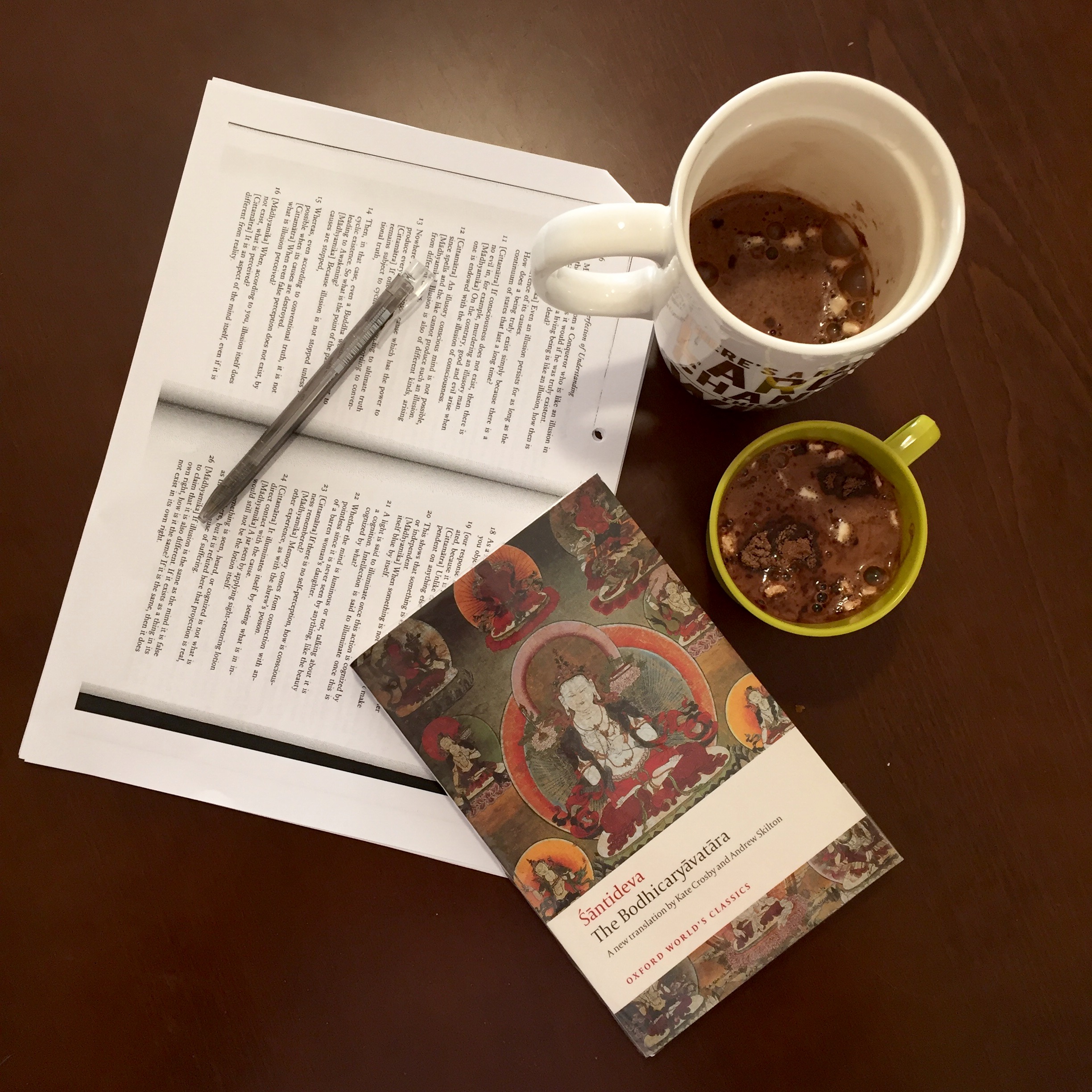 When the Quartet were students, men's and women's lives at university were fairly separate. Men's access to the women's colleges was strictly limited, and women were not permitted to visit pubs in town. Cocoa parties, in each others' rooms, were a place for sharing ideas and creating a philosophical community outside of the formal classroom.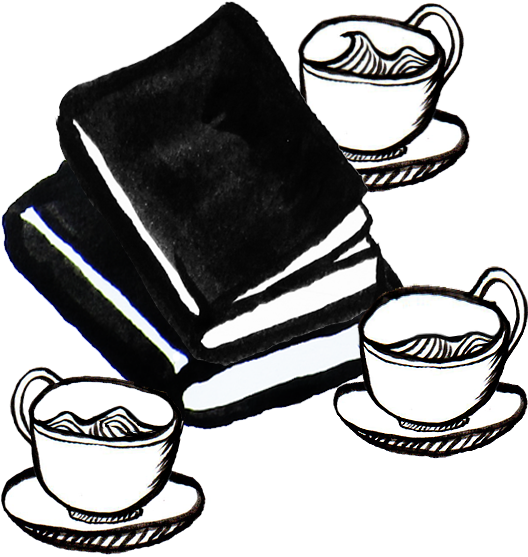 Want to set up your own Women In Parenthesis Reading Group? Follow the schedule, written by our students, which introduces you to key themes in the work of the Quartet: Human Nature, Ethics, Culture and Freedom. You could make your group women-only.
Student Blog
Have something to say? We welcome blog posts from students interested in the Quartet. If you've an idea for a blog post let us know. You might find inspiration in posts from past students.
by Ellie Robson Mary Midgley's concept of Philosophical Plumbing suggests a distinct approach to the study and subject-matter of moral philosophy. I will endorse this method of practise and its recollection of an aspect of philosophy that has been largely missing from...