For Durham & Liverpool Students
All Durham & Liverpool undergraduate and postgraduate students are invited to get involved with the project. We are extremely lucky to now have the Midgley Archive at Durham, especially as this material is yet to be studied. We don't currently have any funding for our interns but we can help find you work that will contribute to your studies – perhaps forming the basis of your dissertation – and enhance your c.v.
Durham students should contact Clare Mac Cumhaill; students at Liverpool should contact Rachael Wiseman.
Others
If you are interested in an internship on In Parenthesis and have ideas for a project, please do contact us to discuss. Please note we do not currently have funding available for interns but we can support any funding applications you make.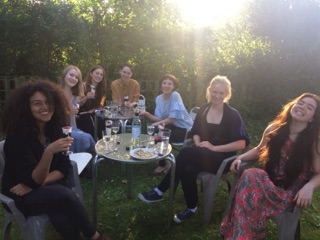 Diary of an intern
For an example of an intern project check out Amy Ward's podcast series developed in Summer 2020. You can read about her experiences as an intern in her diary of an intern blog.
The Women in Parenthesis Podcast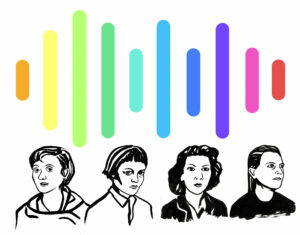 Intern Project
2022 Intern Amia Guha has been developing resources to link the Quartet's work to the AQA A-Level syllabus.