Rachael Wiseman Interviewed by Suzi Feay at Oxford Literary Festival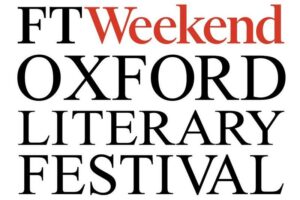 Friday, 1st April 2022
2:00pm
1 hour
Lincoln College
£7 – £12.50
Philosophy lecturers Dr Clare Mac Cumhaill and Dr Rachael Wiseman explain how four Second World War Oxford philosophy students – Iris Murdoch, Mary Midgley, Philippa Foot and Elizabeth Anscombe – developed a philosophy that responded to a dark period in history.
Mac Cumhaill and Wiseman explain how the four were taught by refugee scholars, women, and conscientious objectors, and how they devised their philosophy from fragments left by Viennese philosopher Ludwig Wittgenstein. They show how the four brought philosophy back to everyday life and built a way of ethical thinking out of the despair of war that is still there for us today.
Mac Cumhaill and Wiseman are philosophy lecturers at Durham University and Liverpool University respectively. They are also co-directors of www.womeninparenthesis.co.uk, a project focused on the four women that makes a case for analytic philosophy's first all-female philosophical school. They were inspired after becoming friends with Mary Midgley in the final years of her life.