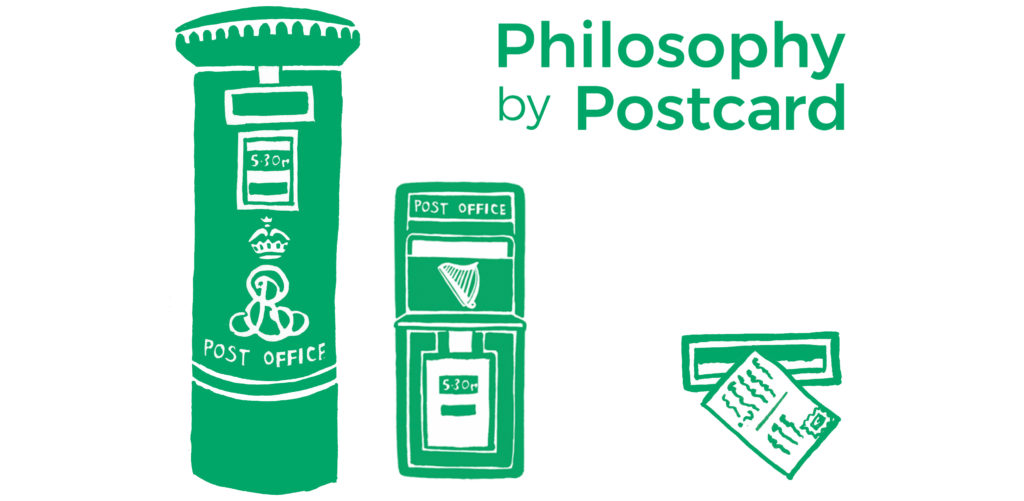 Between July and September 2019 members of the public were invited to send a postcard to Iris Murdoch at Blessington Street, Dublin. 100 of the postcards we received were selected and sent on to 100 waiting philosophers from around the globe. Each received a reply from a philosopher, written on a special commissioned artist-designed postcard complete with a commemorative Murdoch stamp.
You can now browse the correspondence, read the questions and their philosophical replies and submit your own alternative reply.
The (IN PARENTHESIS) team have enjoyed reading them all and we hope you do too.
Follow this link to take you to the Philosophy by Postcard site.