animals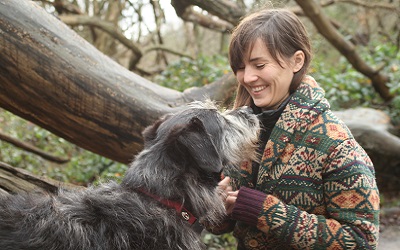 This is a guest blog post by associate researcher, and Biscuit Tin philosopher, Mara-Daria...
Read More

These lifelines were created by Sarah Lewin, one of our wonderful interns.
Find out about our Internships

My name is Sarah Lewin. Last year, during my final year of study for a BA in Philosophy at Durham, I was fortunate enough to begin working on the In Parenthesis project, as a Research Associate. My fundamental task was to compile comprehensive timelines for each of the women studied by the project: Mary Midgley, Philippa Foot, Elizabeth Anscombe, Iris Murdoch and Mary Warnock. These timelines aimed to chronicle all the significant life events and philosophical publications of the women, as well as any details of their interactions with one another. As straightforward as this task initially sounded, compiling the timelines proved to be much more challenging than anticipated. Each of the women were incredibly prolific, with Mary Midgley in particular producing 4-5 philosophical essays and reviews each month, from the early 1970's, until present. The other four women had similarly staggering bibliographies to contend with, and many hours were spent consolidating this information into cohesive chronologies. Ultimately, I wanted to make the timelines as accurate as possible, and spent a great deal of time tracing each publication back to its original source, in order to ensure that all the bibliographical information presented in my work was correct. Despite being challenging, it was an absolute pleasure to have the opportunity to research these incredible women, and to gain an insight into both their personal, and academic lives. Perhaps the greatest pleasure of all was hearing that Mary Midgley herself had read my chronicle of her life and works, and was able to add a few personal details that were not available through any amount of research. This additional input from Midgley ensures that her completed timeline offers a significantly comprehensive biographical account, and I am confident that the other four timelines are similarly illuminating, and accurate. Above all, the opportunity to do my own research for the In Parenthesis project has really confirmed to me that philosophy is something I would love to continue pursuing. This year I will be returning to Durham to do an MA in philosophy, and my work on the project has undoubtedly been a great factor in the success of my application. I've also been very fortunate to receive a scholarship from Durham University to help cover the tuition fees, and again, I am grateful to the In Parenthesis project for putting me in such a strong position for this award.