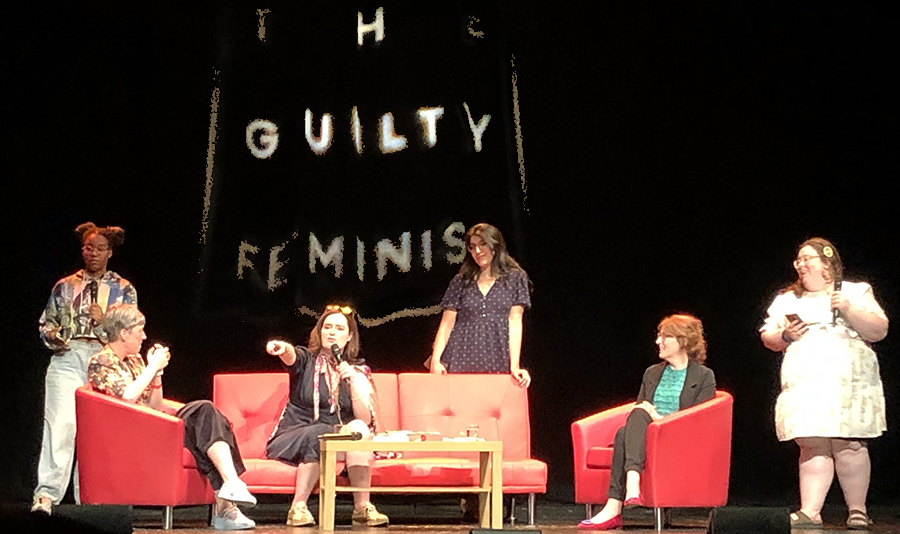 Less of a podcast and more of a global phenomenon, The Guilty Feminist, is part comedy, part deep-dive discussion and part activism. Hosted by Deborah Frances-White, and joined by an array of world class guests, the show examines our noble goals as 21st century feminists – and the hypocrisies and insecurities that undermine those goals. Clare Mac Cumhaill and Rachael Wiseman joined the podcast on 16th June for the Newcastle leg of their live tour. Discussion covered the quartet and our book, Metaphysical Animals, as well as what is needed to increase female representation within philosophical discourse.
Guests also included star of Netflix's Death to 2020 Kemah Bob, star of hit podcast Wheel of Misfortune Alison Spittle, and rising stand-up comedy star Celya AB.
Full show is 1hr 23 minutes. Women In Parenthesis join halfway through (-0:41:34).