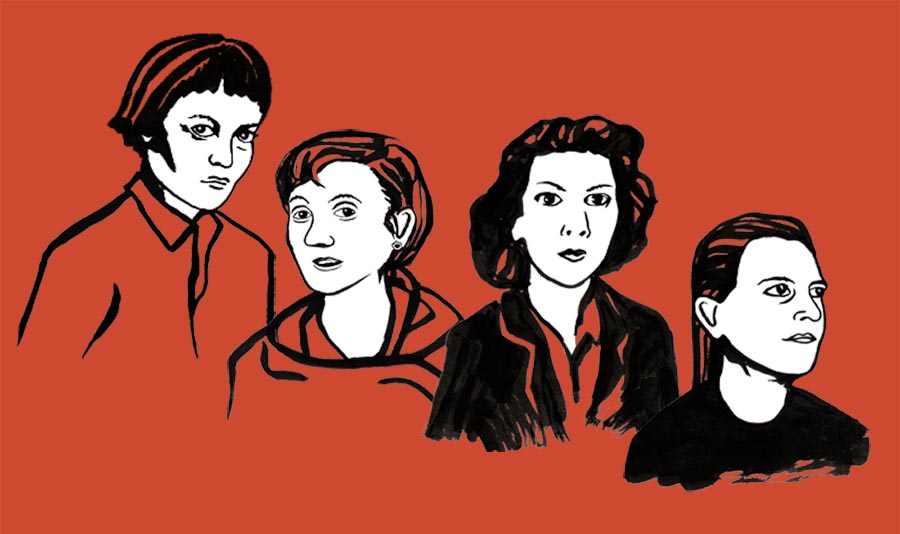 Iris Murdoch, Phillipa Foot, Elizabeth Anscombe and Mary Midgley are four philosophers who studied together at Oxford University during WWII. They went on to become some of the most significant moral philosophers of the 20th Century. The Women in Parenthesis research project has been conducting research into the lives and thought of these four women since 2015 and has recently published a philosophical biography of the quartet, Metaphysical Animals (Chatto: 2022).
In this conference, we hope to bring together scholars working on all areas of the quartet's philosophy, lives, and influence. By looking at these thinkers in connection with one another, we hope to illuminate the ways that their friendships, conversations, and historical context contributed to their philosophical and ethical outlooks. This approach takes seriously the quartet's shared belief that philosophy is not just about abstract problems, but something that can help us to navigate real practical, moral, and social problems.
Keynote speakers are:
Lawrence Blum (University of Massachusetts)
Justin Broackes (Brown University)
Sophie Grace Chappell (Open University)
Cora Diamond (University of Virginia)
Jane Heal (University of Cambridge)
The conference will be held at the St Aidan's College, University of Durham, 7th-9th June 2023. It will include panel discussions, poster presentations, a visit to the Midgley Archive and a Conference Dinner.
Call for Abstracts
We welcome abstracts for 20-minute talks. Topics may include (but are not limited to):
Topics on the philosophy of Foot, Anscombe, Murdoch or Midgley
Work that draws on connections between these thinkers
Work on the major figures of influence on the quartet (such as Dorothy Emmet, Donald MacKinnon, etc.)
Work on the continued influence and legacy of these thinkers in contemporary philosophy
The distinctive philosophical methodologies of the quartet (either individually or as a group)
The links between these thinkers and other mid-century movements in philosophy
Archival work on any of these thinkers
Engagement with recent scholarship on the quartet
Work which addresses contemporary practical, moral, and social issues, drawing on their work
We also welcome abstracts for poster presentations on any of the above topics, or which share activities, applications, networks or news relating to the quartet.
Please send abstracts of up to 250 words to conference@womeninparenthesis.co.uk by 20 September 2022. Bursaries will be available for students and those without access to institutional funds.
Thanks to the generous support of St Aidan's College & AHRC